Changing your phone number on all social media platforms after switching network providers can seem like a hassle. However, it is an essential step to ensure you have access to all your accounts in the future. Like other secure messaging apps, Telegram also offers users a way to update their phone numbers. Today we will walk you through the steps to change your Telegram phone number using desktop and mobile apps.
Change phone number in Telegram (2022)
Change Telegram Phone Number (Android, iOS)
1. Open the Telegram app and tap the hamburger menu in the top left corner. In the menu that appears, tap "Settings" to access telegram settings.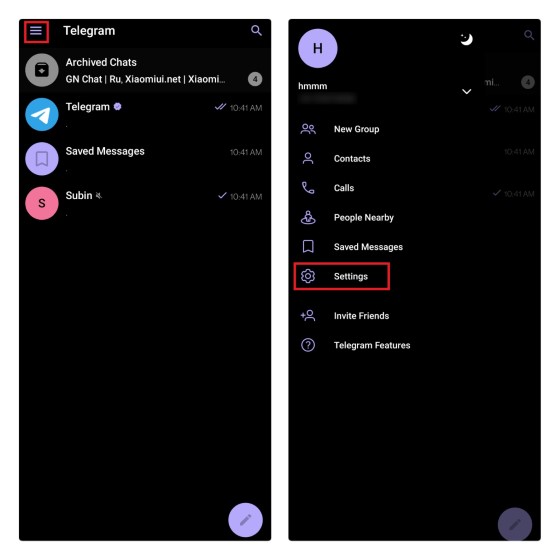 2. Under "Account" settings, tap your phone number to edit it. From the next page, tap "Edit number" button to continue.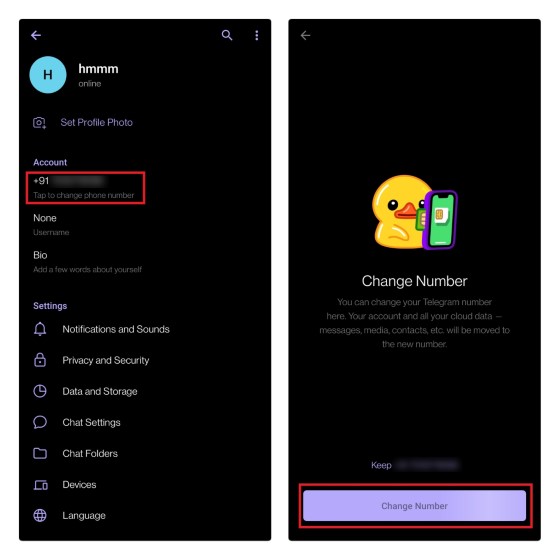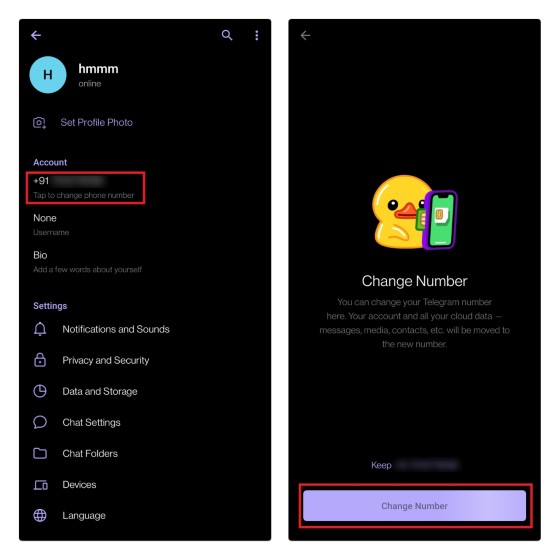 3. You will now see a warning message that users will see your new number if they have it in their address book. Then, tap "Edit" to acknowledge the warning and enter your new phone number. Telegram will text you a confirmation code shortly after tapping the tick icon in the top right corner. Enter it and you have successfully changed your telegram number.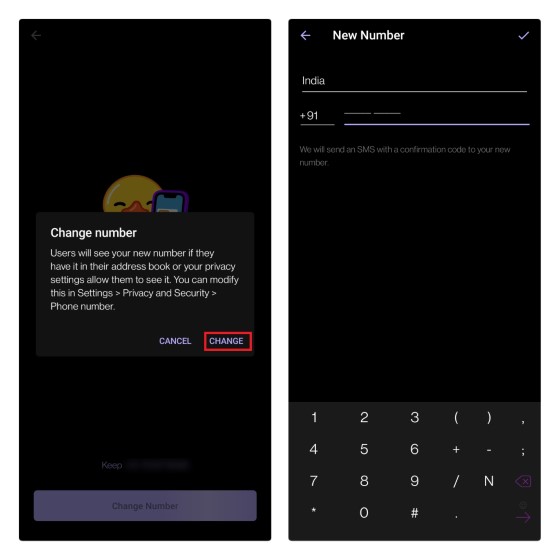 Change Telegram phone number (desktop, web)
1. If you are using Telegram's desktop app or web client, you can also change your number from there. To get started, open the Telegram desktop app and follow the steps below:
1. In the desktop app, click on the hamburger menu and choose "Settings".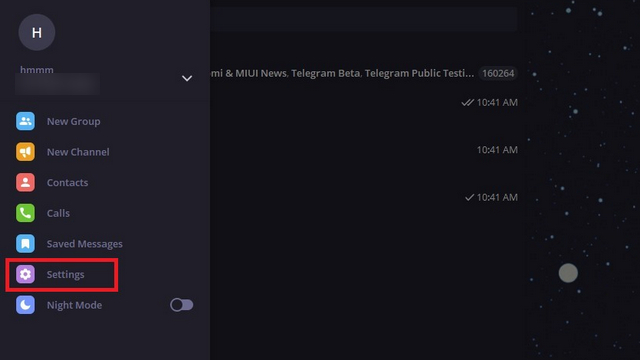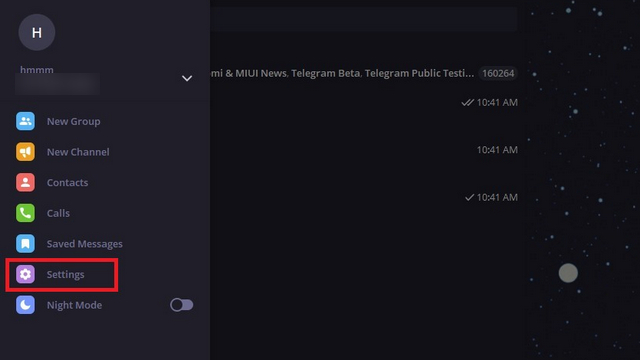 2. In the pop-up menu that appears, choose "Edit profile" to set a new number for your Telegram account.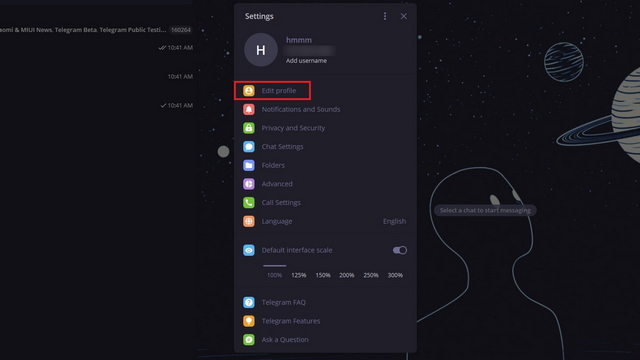 3. Click on the "Phone number" field to choose a new number for your Telegram account.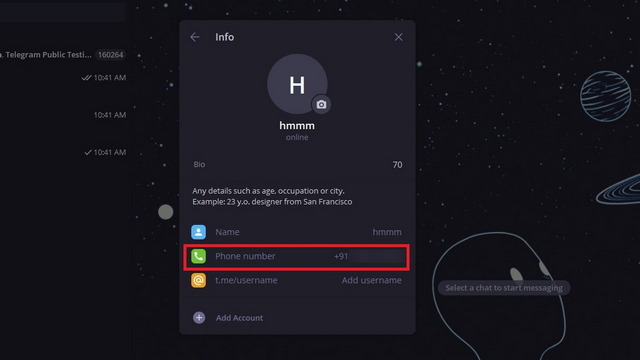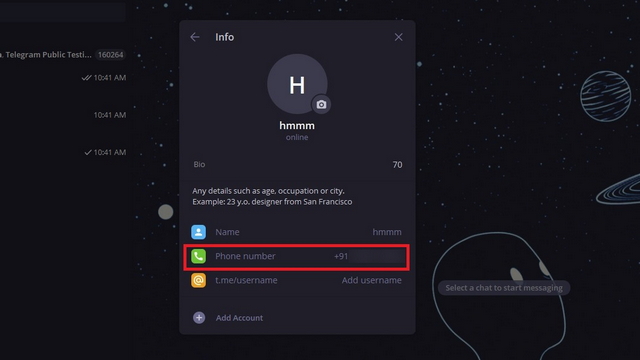 4. When the interface to change Telegram phone number appears, click on "Edit number".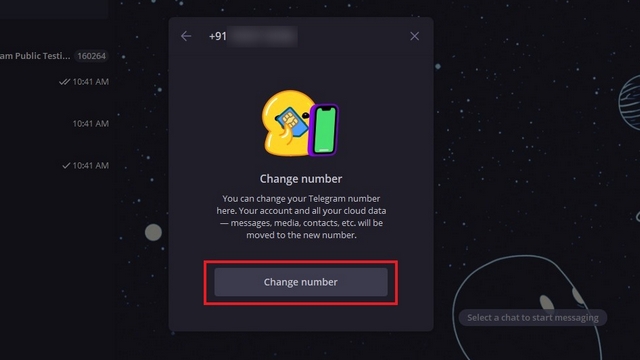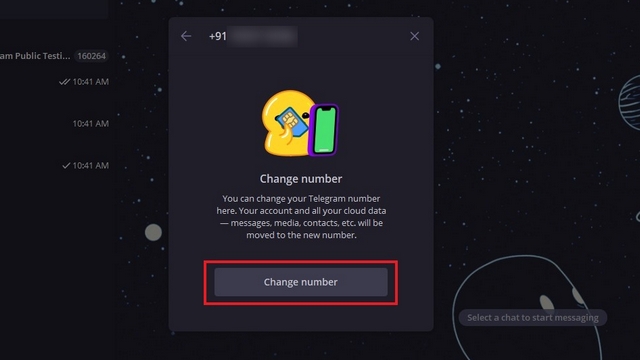 5. Next, click "OK" to accept the phone number privacy disclaimer.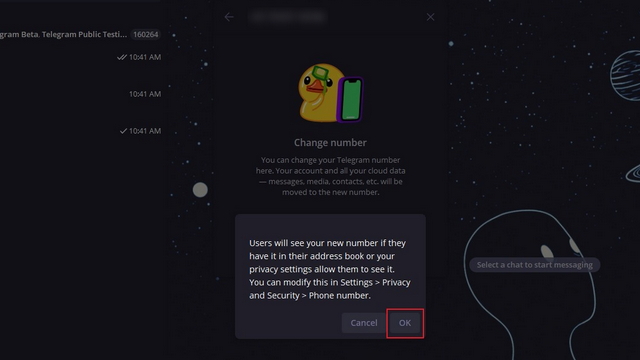 6. Finally, enter your new phone number and click on the "Submit" button. When the confirmation code SMS arrives on the new number you just added, enter it on Telegram to change your number.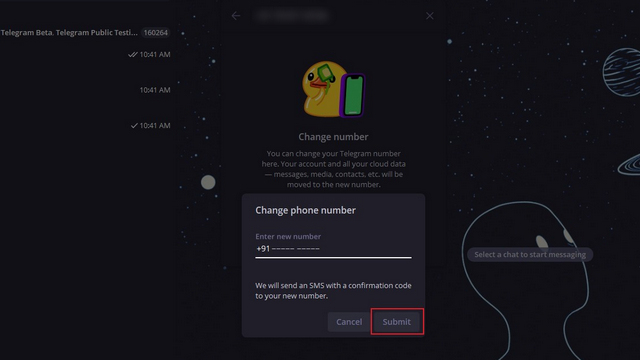 Change your telegram number when changing network provider
Updating your Telegram account with your latest number ensures that you won't be locked out of your account when trying to log in from a new device. Also, it is recommended that you keep your phone numbers up to date. If you were looking for a way to use your new number on Telegram, we hope you found this guide useful. For more such tips, browse our list of the best Telegram tips and tricks.