It's only been a year since Windows 11 was first released, but rumors about Windows 12 have already started circulating. It has been reported that Microsoft is planning to move to a new update cycle for Windows, and no version of Windows 11 23H2 or 24H2 will be released in the coming months. Indeed, the Windows 11 23H2 "Sun Valley 3" update would have been stopped, and work on Windows 12 (code name: Next Valley) has already begun. So, to know more about Windows 12 release date, expected features, hardware requirements, etc., follow our in-depth article below.
Windows 12: Everything We Know So Far (2022)
In this article, we've discussed the Windows 12 release date, why Microsoft is moving to a major new 3-year Windows update cycle, the features we plan to bring to Windows 12, and even more. Windows 11 22H2 is still on track and we expect the update to roll out to all users in September-October. That said, expand the table below and read everything you need to know about Windows 12.
Windows 12 release date
If you're wondering when Windows 12 will be released, you should first understand Microsoft's new Windows development roadmap. According to a report by Windows Central, it looks like Microsoft is cutting out lengthy development cycles from its desktop operating system. With the release of Windows 11, the company has already given up on its Windows-as-a-service
Based on the new update roadmap, Windows will move to a 3-year release cycle. Since Windows 11 was released in 2021 (October 5, to be precise), that means Windows 12 is expected to launch in 2024most likely in the fall, just like Windows 11.
Windows 12: History of Microsoft's update roadmap
For Microsoft, the The 3-year update cycle is not new. In fact, Microsoft followed this update cadence after the release of Windows Vista in 2006. After 3 years, Windows 7 was released in 2009 and Windows 8 was rolled out in 2012. After another 3 years, Microsoft released the version most popular Windows, Windows 10, in 2015.
It was with Windows 10 that Microsoft broke its traditional 3-year update cycle and maintained Windows 10 for 6 years before the release of Windows 11 in 2021.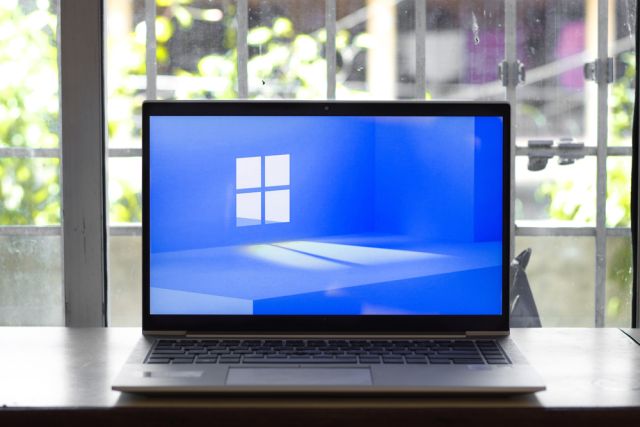 If you look at Microsoft in 2015, it seems the company was trying to focus on Windows 10 after Windows 8/8.1 was not well received. In fact, back in 2015, one of its engineers went on to say that Windows 10 would be the last version of Windows, and Microsoft never dismissed that claim. Not to mention that Microsoft itself propagated the idea of ​​"Windows as a Service", and that future branding was something that Microsoft wasn't eager to talk about. Basically, the idea of ​​version numbers was dead, and Microsoft wanted its users to be content with "Windows" instead of caring of the version number.
Under the supervision of Microsoft CEO Satya Nadella, Windows 10 was launched with the Windows-as-a-Service approach to "deploy, update and maintain" the operating system for years to come. Instead of releasing a new version of Windows every 3-5 years, as the company has done in the past, Microsoft decided to continually update Windows 10.
Fast forward to 2021, and things have changed for the better. Microsoft has finally unveiled the next version of Windows, and it's called Windows 11. And now that Microsoft is well prepared with its product, it wants return to tradition 3 year update cycle. The idea of ​​Windows 12 in 2024 is therefore not completely unfounded, and we have good reason to believe that Windows 12 is coming.
How will new features launch on Windows 12?
Along with the new 3-year update cycle, Microsoft is also changing the way features will be delivered on Windows 12. On Windows 10, major feature updates came twice a year (like H1 and H2). Things changed with Windows 11, and the update cycle recently moved to a annual feature update. In fact, the first Windows 11 22H2 feature update is almost here and it will arrive in September or October. If you are on the Windows 11 Release Preview channel, you can install the Windows 11 22H2 update right now and explore all the new features of Windows 11 22H2.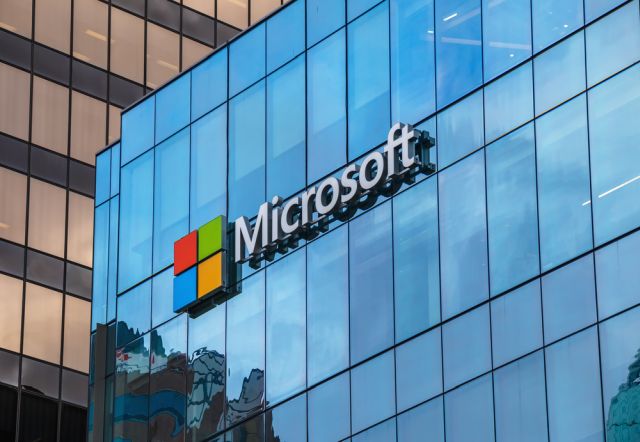 Now, on Windows 12, Microsoft would also remove the annual update cycle. Microsoft has developed a new engineering effort called "Moments" which will bring new features throughout the year, similar to Pixel's Feature Drop. At least four of these features are said to ship in a year on Windows 12.
The interesting part is that Microsoft isn't waiting for Windows 12 to get ready to test removing the Moments feature. In fact, there will be no Windows 11 23H2 update in 2023 because Microsoft has discontinued the Sun Valley 3 version. Instead, Windows 11 users will receive the new Moments drop in functionality in 2023just before the release of Windows 12 in 2024.
Expected features of Windows 12
Microsoft has yet to confirm the existence of Windows 12 and there have been no feature leaks so far. However, if we go by the recent builds released for Windows Insider users, especially in the Dev channel, we notice that Microsoft is test many new features and prototypes. For example, build 25158 (July 13) brought different kinds of visual treatments to taskbar search.

Not to mention that Microsoft is testing notification badges for the weather widget in the Windows 11 taskbar. Apart from that, the Redmond giant is experimenting with another clever feature where you can copy a date, time or phone number , and suggested actions offer faster online actions to complete the task through a dedicated app.
I'm not saying these features are coming to Windows 12, but lately Microsoft has been pretty open to experimenting with new features in their Insider builds. Recently, Microsoft even said that Insiders in the Development Channel "can try out new ideas, long-term features, and experiments to help validate concepts". Sure, some features may arrive as part of Windows 11 (find upcoming Windows 11 features preview here), but others may be shelved for a later release, hopefully with Windows 12. We're sure that Windows Insiders will be the first to test the new features of Windows 12.
Windows 12: hardware requirements
As for Windows 12 hardware requirements, I think Microsoft might not add stricter policies to cut older PCs. The TPM requirement will surely always be there, as Microsoft takes security on Windows computers seriously. That said, you could see the company raise the upper ceiling on processors that can run Windows 12, but we can't say for sure at this time. But we are sure that if your current machine can run Windows 11, it can very well run Windows 12 as well.
For a detailed idea of ​​the hardware requirements to run Windows 11, see our linked explainer. Here we have written the expected Windows 12 hardware requirements to give you a brief idea:
Processor: 1 GHz or faster with 2 or more cores on a compatible 64-bit processor or system-on-chip (SoC)
Memory: at least 4 GB of RAM
Storage: Storage device of 64 GB or more
System firmware: UEFI, Secure Boot compatible
MTP: TPM Trusted Platform Module (TPM) Version 2.0
Graphic card: Compatible with DirectX 12 or later with WDDM 2.0 driver
Display: High-definition display (720p), greater than 9 inches diagonally and support for 8 bits per color channel
Internet connection and Microsoft accounts: Windows 11 Home Edition requires an internet connection and a Microsoft account to complete device setup on first use. Windows 11 Pro now also doesn't allow the creation of local accounts, but we've put together a guide to help you get around this requirement. Follow the linked guide on how to create a local account in Windows 11.
Windows 12 price: Will Windows 12 be free?
Looking at Microsoft's past history, there is every reason to believe that the upgrade from Windows 11 to Windows 12 will be free, just like Windows 10 through 11. Additionally, eligible PCs that are already running Windows 10 may have the option to install Windows 12 at no cost. However, if you want to run Windows 12 on a custom PC, you may need to purchase the commercial license of the upcoming desktop operating system from Microsoft.
Windows 12 Next Valley update coming in 2024
So that was all we knew about Windows 12 so far, but we'll be updating this guide regularly as new leaks and rumors emerge on the internet. Although Microsoft isn't officially commenting on Windows 12 at this time, it looks like the next version of Windows 11 will likely be Windows 12. Anyway, this is all from us. If you want to find out the hidden features of Windows 11, head over to our linked article. And if you have any questions, let us know in the comments section below.