Apple's Universal Clipboard feature allows content to be copied and pasted across devices completely seamlessly. Whether you copy text, images, videos, or even URLs, you can paste them between your iPhone and Mac. However, you may have noticed that sometimes Universal Clipboard does not work as well as it should. Or maybe it just doesn't work for you. Whatever problem you are facing, we have the solutions. Here are 9 methods to fix Universal Clipboard not working between iPhone and Mac.
9 Ways to Fix Universal Clipboard Not Working from iPhone to Mac
As is the case with most issues on an iPhone or Mac, there are plenty of troubleshooting steps to fix Universal Clipboard. We've organized the solutions in an easy-to-follow order, starting with the simplest to the most time-consuming options. While we recommend following this guide, you can use the table of contents below to jump to any fix you want to try.
1. Make sure your iPhone, iPad and Mac are compatible
First, make sure your Apple devices are compatible with Universal Clipboard.
iPhone and iPad models that support Universal Clipboard
iPhone 5 and above
iPad 4th generation and newer
iPad Air (all models)
iPad Pro (all models)
iPad mini 2 and above
iPad touch 6th generation and newer
To note: Make sure your iPhone, iPad, or iPod touch is running iOS 10 or later.
Mac models that support Universal Clipboard
MacBook 2015 and later
MacBook Pro 2012 and later
MacBook Air 2012 and later
Mac mini 2012 and later
Mac Pro 2013 and later
iMac 2012 and later
iMac Pro (all models)
mac studio
Make sure your Mac is running macOS High Sierra or later. It should be pointed out that Universal Clipboard depends on proximity. Therefore, make sure to keep your devices close to each other.
2. Disable WiFi and Bluetooth and re-enable them
Since Wi-Fi and Bluetooth are essential for Universal Clipboard to work perfectly, it would be better to soft reset them.
On iPhone and iPad: Go to the Settings app -> Wi-Fi/Bluetooth then turn WiFi and Bluetooth off, then turn it back on.
On Mac: click the Wi-Fi and Bluetooth menus in the upper right corner of the menu bar, then enable/disable the toggles.


Now restart all your devices and try copying and pasting again to check if Universal Clipboard is working properly again. If not, proceed to the next step.
3. Enable Bluetooth sharing on your Mac
Since Bluetooth plays a key role in the operation of Universal Clipboard, enabling Bluetooth sharing on Mac may fix the problem.
Head to the System Preferences app (alternatively click on the Apple menu in the upper left corner of the screen and choose System Preferences) and click Share.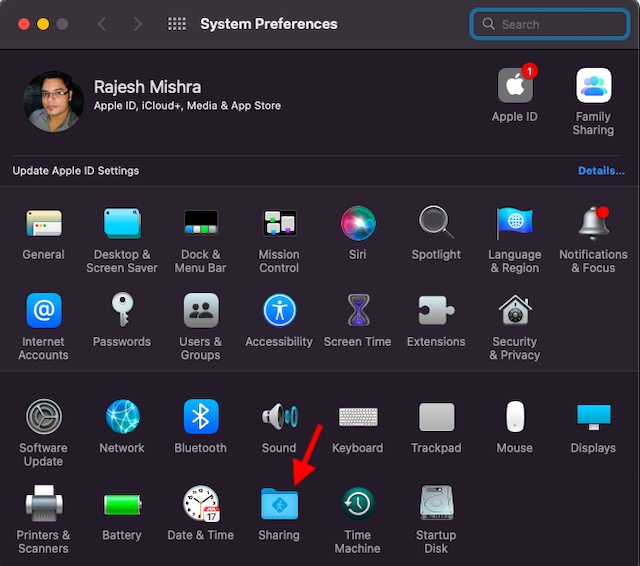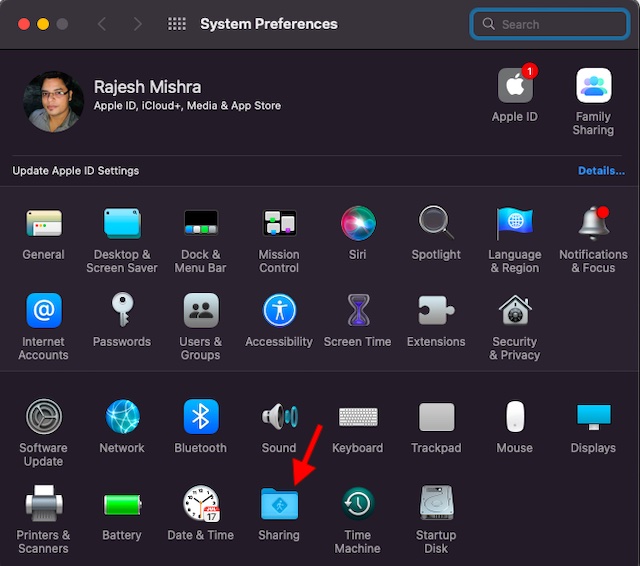 Now make sure the box to the left of Bluetooth sharing is checked.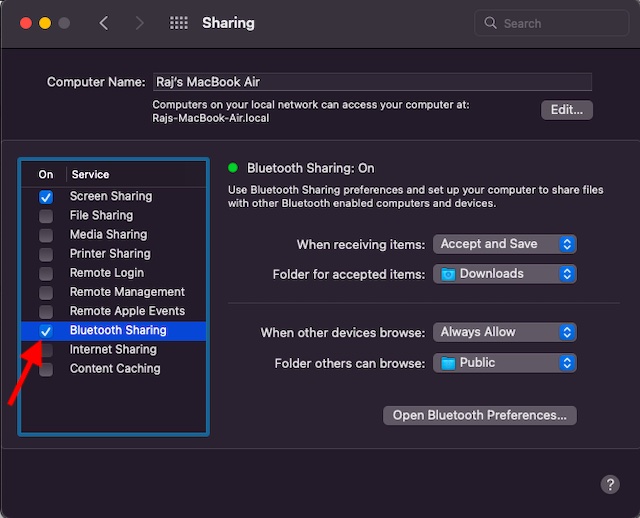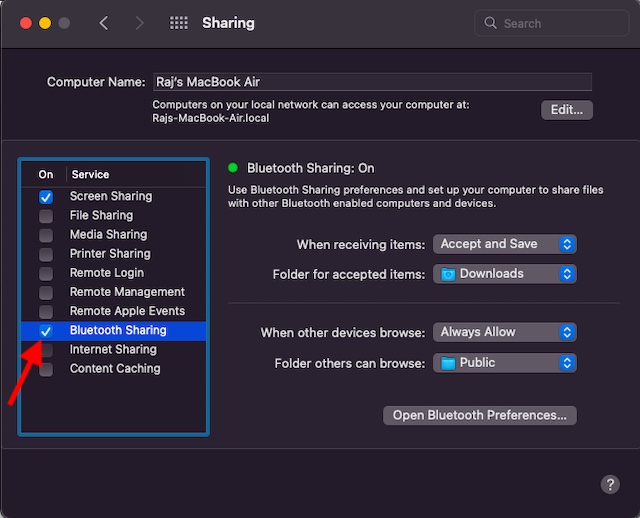 Try copying something on your iPhone and pasting it on your Mac. If it works, Universal Clipboard has been fixed; rejoice! If not, see the next possible solution.
4. Disable/Enable forwarding
Sometimes all you have to do to fix Universal Clipboard issues is just turn Handoff on/off. For strangers, Handoff lets you start something on one device and pull it to other devices synced with the same iCloud account. So you can easily switch between devices.
On iPhone and iPad, go to the Settings app and press General.
Now press AirPlay and transfer then disable the toggle.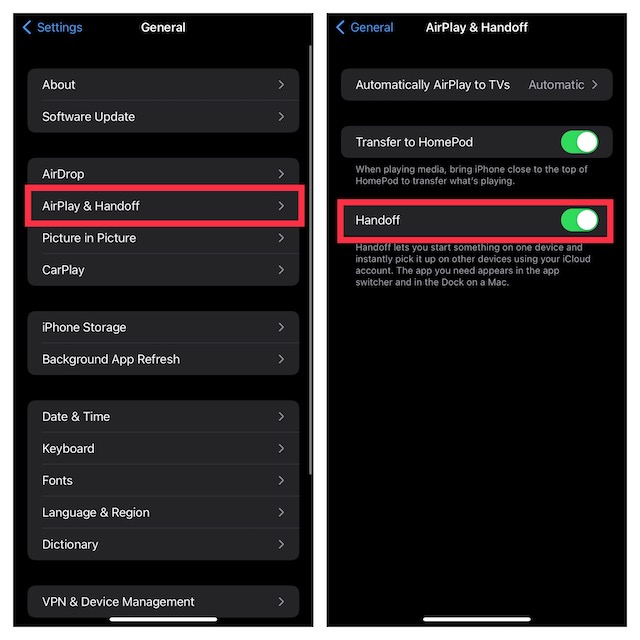 On Mac, launch System Preferences and click General.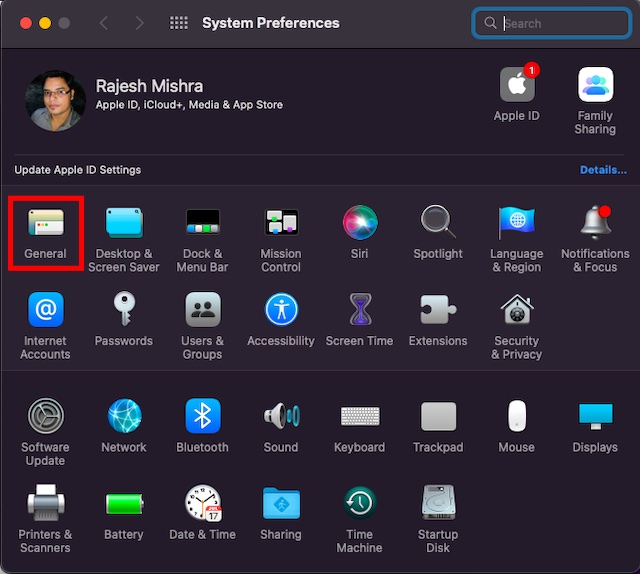 Now uncheck the box to the left of Allow transfer between this Mac and your iCloud devices.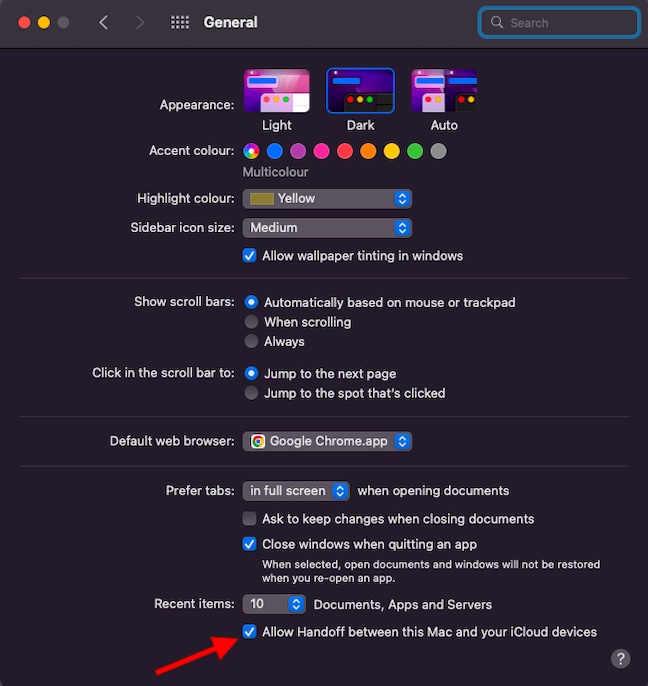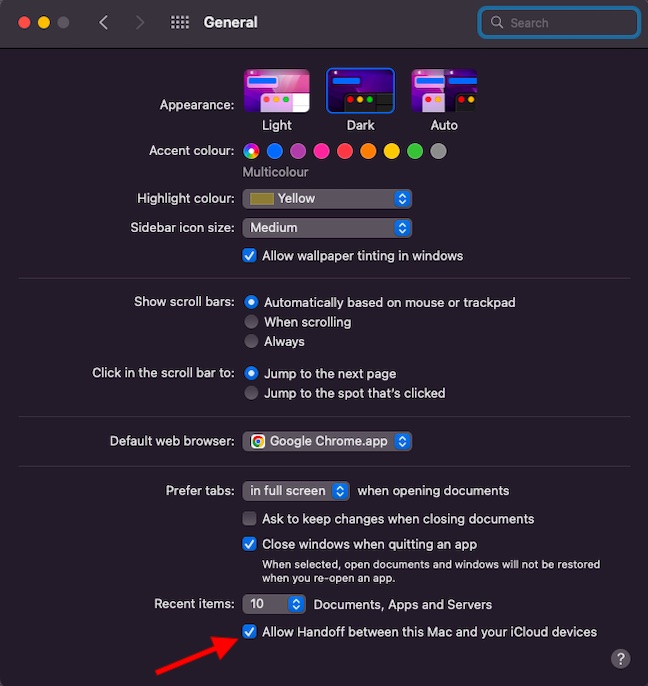 Next, restart all your devices and then enable Handoff.
Universal Clipboard should be fixed now, along with all other forwarding features that didn't work before. However, if you're still having trouble copying and pasting content between iPhone and Mac, read on.
5. Reset Bluetooth Settings
Macs are infamous for their weird Bluetooth issues. So it's possible that Universal Clipboard isn't working between your iPhone and Mac due to some random Bluetooth issue. Resetting the Bluetooth settings on your Mac can fix these issues. Here's how.
To open Searcher on your Mac. After that click on the To go menu at the top. Now hold the alt/option key and click Library in the menu.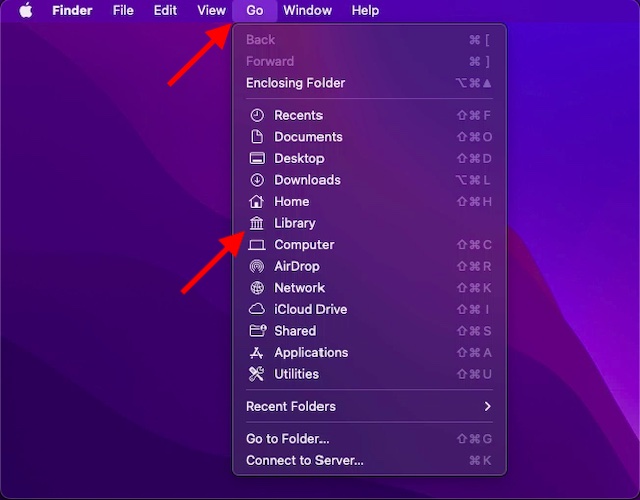 Now select the Preferences case.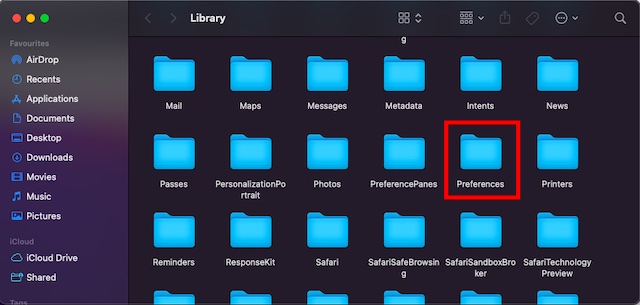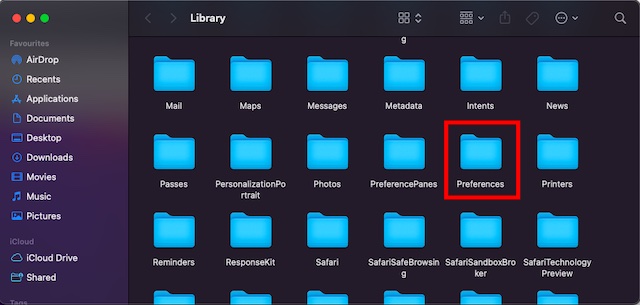 Then type Bluetooth in the search box at the top right and click on Preferences.
Next, select all preference files (Command + A) and move them to the Trash.
Once you have emptied the Trash, restart your Mac.
6. Reset Network Settings
If your iPhone is facing network related issues, Universal Clipboard may not work. The easiest way to fix network issues on iOS is to reset network settings. So be sure to try it too.
Go to the Settings app on your iPhone or iPad and choose General.
Now scroll down and tap Transfer or Reset iPhone/iPad.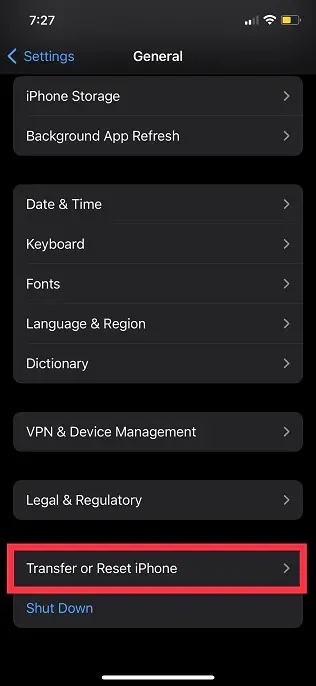 Then press Reset and choose Reset network settings.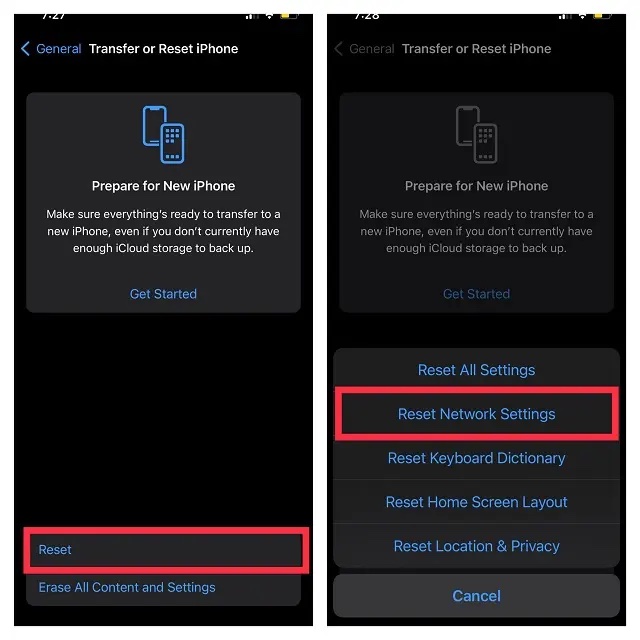 You may now be prompted to enter your device or screen passcode. Then hit Reset network settings again in the pop-up window to give your confirmation.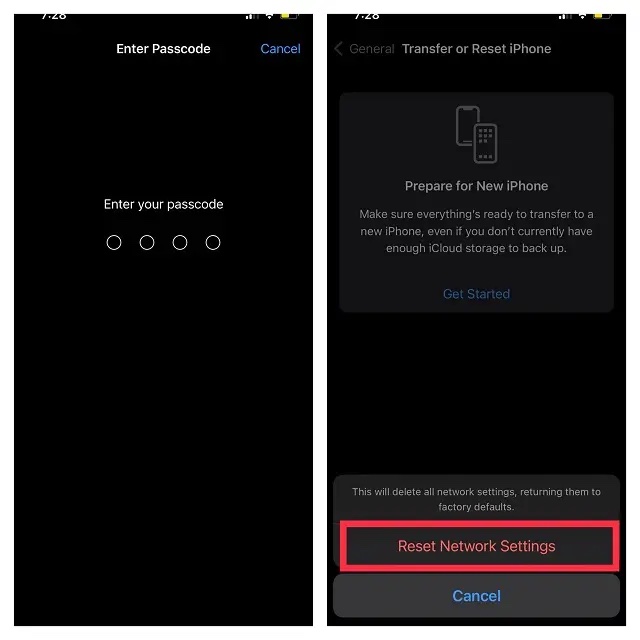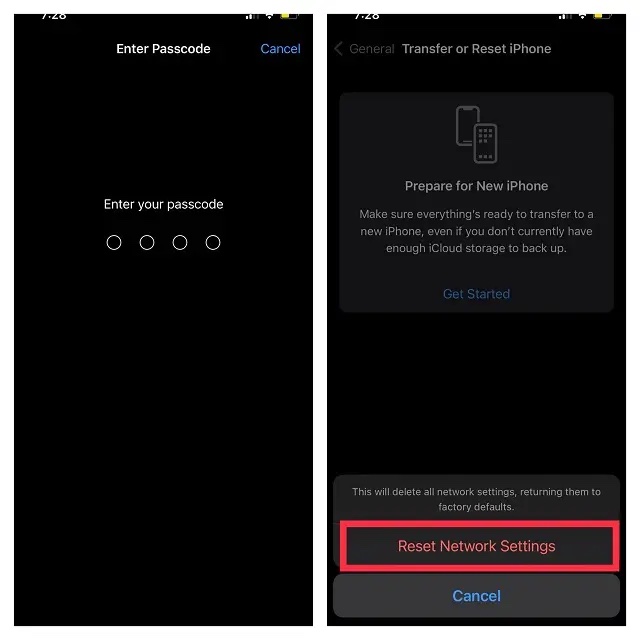 7. Sign out of Apple ID and sign back in
If Universal Clipboard still doesn't work, it's time to try signing out of Apple ID and signing in again.
On iPhone and iPad, open the Settings app and press your Apple ID Banner.
Now press Sign out. After that, be sure to keep a copy of all important data so you don't lose it. Then press Sign out again in the upper right corner of the screen.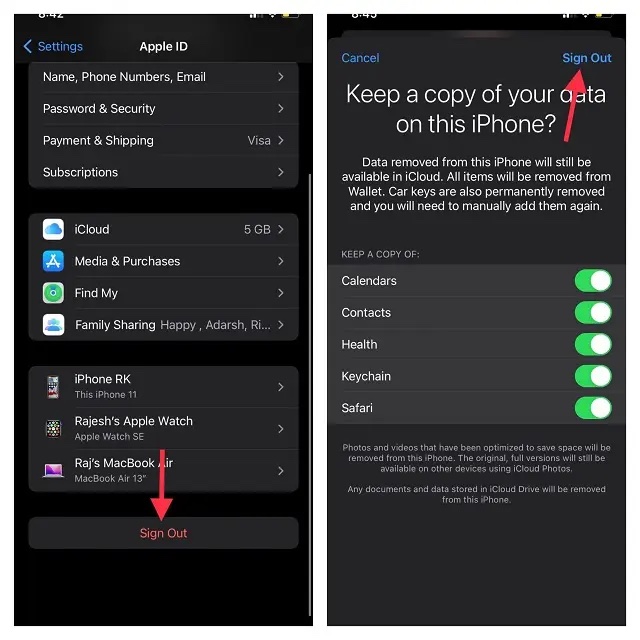 Then go back to settings and sign in using your Apple ID. Make sure your devices are signed in with the same iCloud account.
8. Update your iPhone, iPad and Mac
Sometimes software glitches occur and they are fixed in later minor/point updates. Therefore, it is always a good idea to check for any available software update for your iPhone and Mac to fix issues like Universal Clipboard not working.
Update iPhone
On iPhone and iPad, go to Settings app and choose General.
Now press Software update then download and install the latest version of iOS/iPadOS.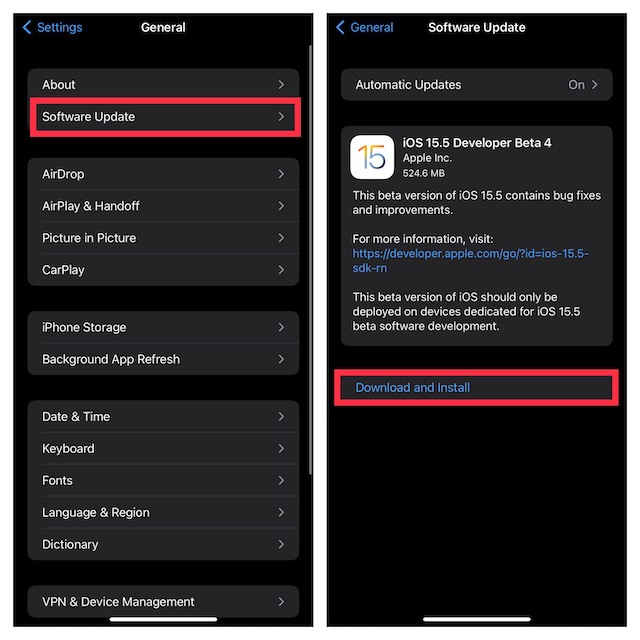 Update Mac
On Mac, open the System Preferences the application and click Software update.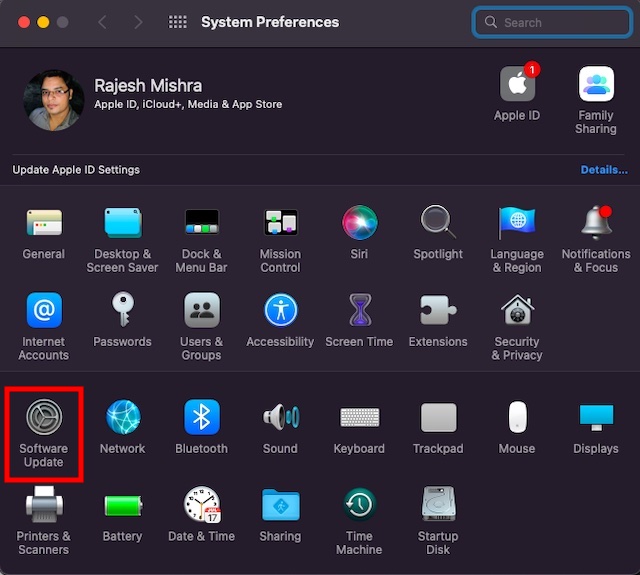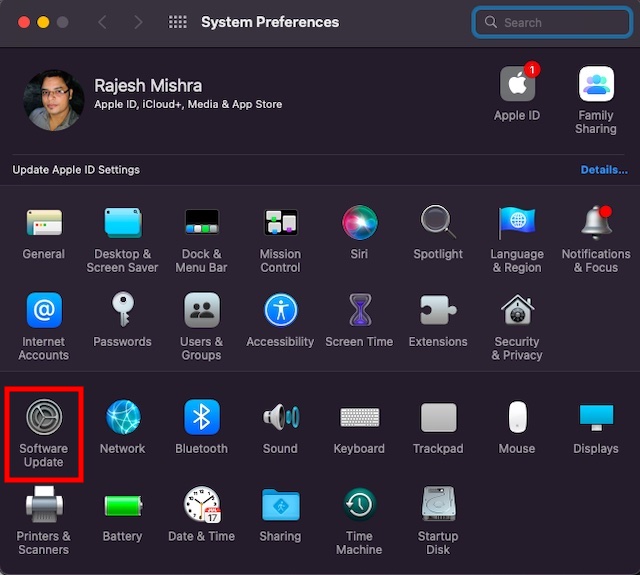 If an update is available, update your Mac as usual.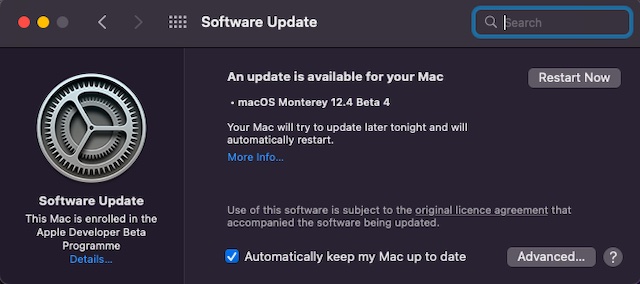 9. Reset your Mac's clipboard
If Universal Clipboard is not working on your Mac even after updating the software, reset your Mac's clipboard. With Terminal commands, it's quite easy to reset the clipboard on macOS.
Launch it Terminal application on your Mac. Just press Command + Spacebar -> type Terminal and open it.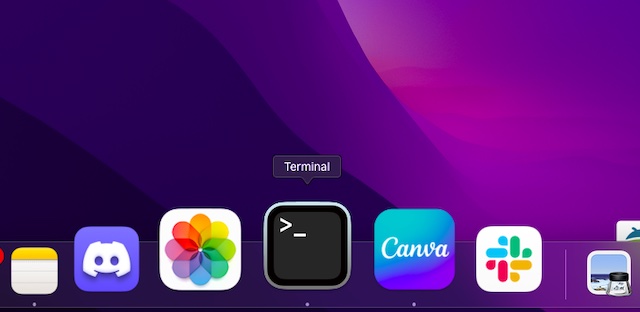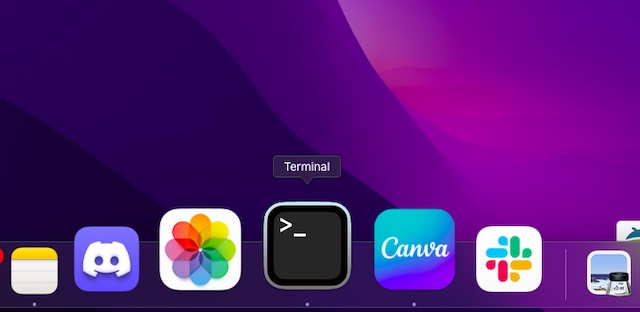 Now copy the following command and paste it into Terminal.
pbcopy < /dev/null
Next, press the Enter key to clear your Mac's clipboard.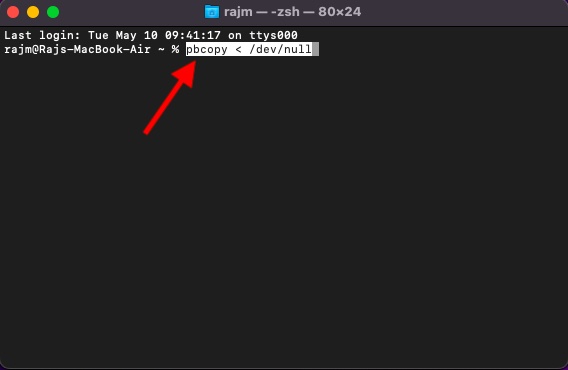 Now try using Universal Clipboard to see if you fixed the problem. Hopefully, this solved all the issues you had with copying and pasting content between iPhone and Mac.
Universal Clipboard Not Working on Mac and iPhone/iPad Issue Resolved
This is how you can fix the broken universal clipboard on your iOS or macOS device. In most cases, you can troubleshoot this Continuity feature by considering requirements and resetting things like Wi-Fi, Bluetooth, and Handoff. Additionally, signing out of Apple ID and re-signing in works quite reliably as well. By the way, let us know the trick that allowed you to overcome this problem. And if something else (not mentioned in this guide) saved your life, don't forget to share this trick as well.