Contrary to popular opinion, you can actually connect AirPods to Windows 11 and use them without any limitations just like other AirPods alternatives. In fact, Microsoft is doing everything possible to bring wideband voice support for AirPods on Windows 11. Just that, some of the features and commands of AirPods are not natively available on Windows 11, however, it may be used for video calling, watching movies, music and gaming without any latency issues. So without delay, let's go ahead and learn how to pair AirPods to Windows 11.
Connect AirPods to Windows 11 (2022)
1. First press Windows 11″ hotkeyWindow + Ato open Action Center or Quick Settings as they now call it. Here, enable Bluetooth on Windows 11 by simply clicking on it. Now right-click on it and open "Go to settings".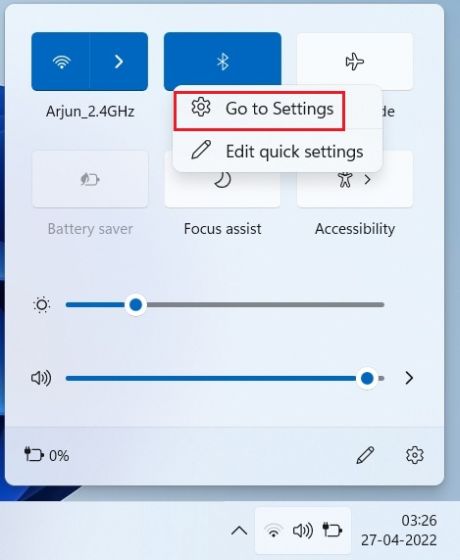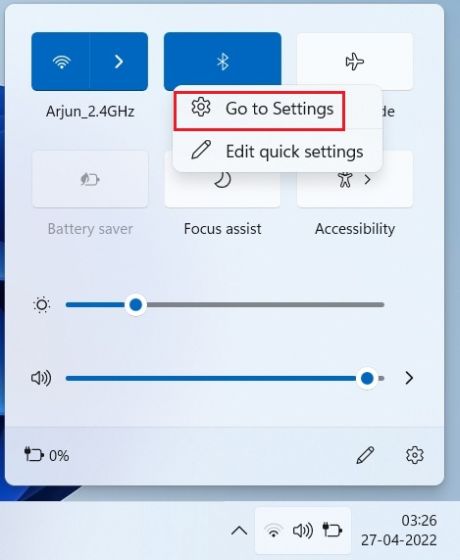 2. Here, click on "Add device" to connect AirPods to Windows 11.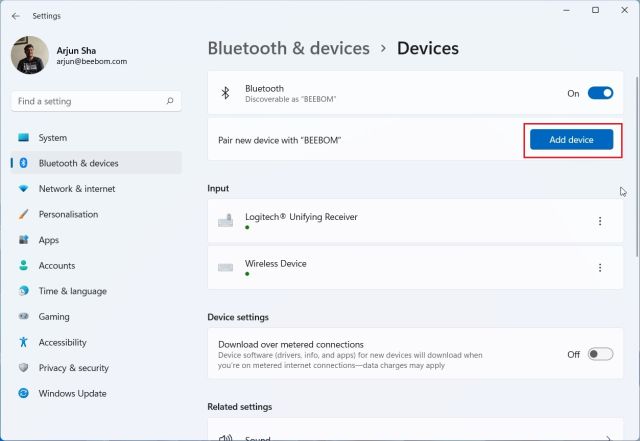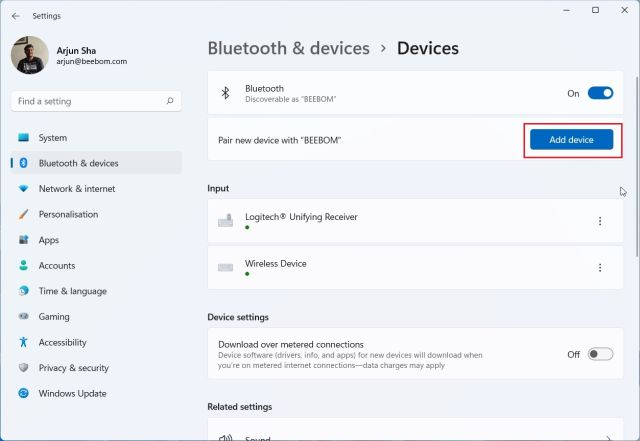 3. Next, click "Bluetooth".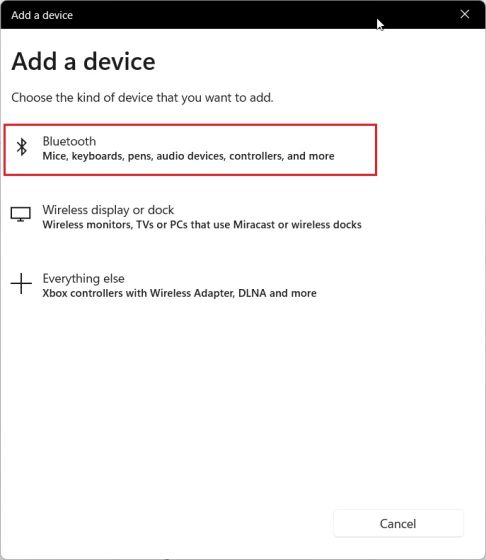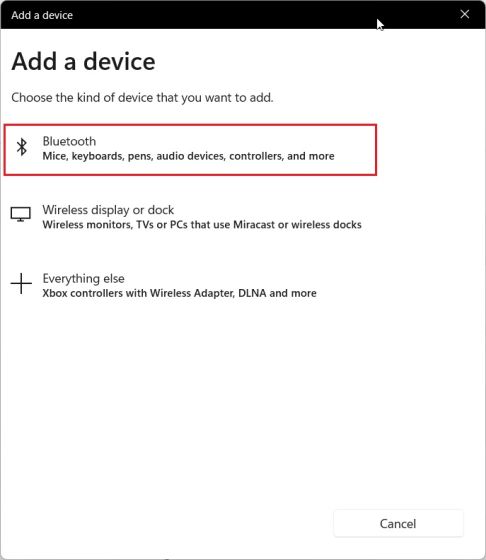 4. Now open the cover of your Apple AirPods and press and hold the button on the case. the the light will turn white and it will start flashing. You can now release the button. This means that your AirPods are now discoverable by Windows 11. Note that both AirPods must be inside the case during the pairing process.
5. Go back to your Windows 11 PC and your AirPods will appear. Click on it and that's it. Instantly, your AirPods will be connected to Windows 11. In case it doesn't show up at the top, scroll down.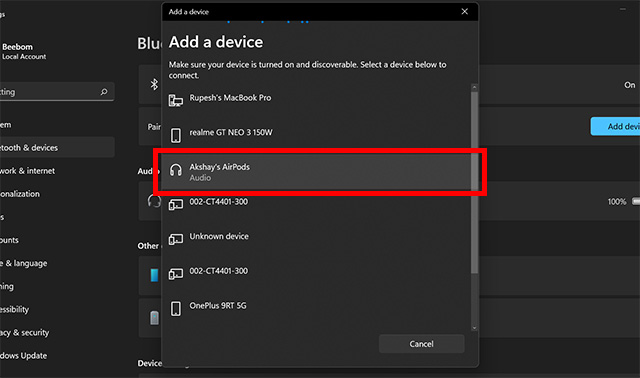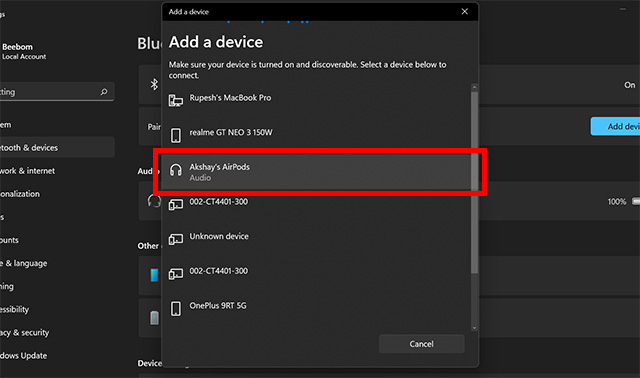 6. You can now start the music, join video calls or play games and the sound will be routed to your AirPods. Now that Windows 11 supports Apple's Wideband Voice (Build 22526 or later, Dev Channel), you'll get superior voice quality on Windows 11 with AirPods.
7. If the sound is not coming through the AirPods, open the Action Center again and click on the arrow icon next to the volume slider.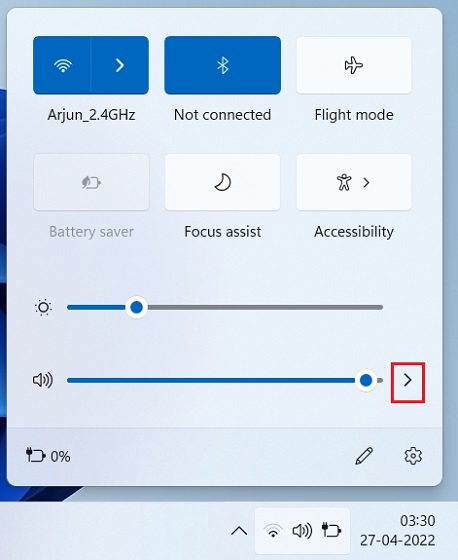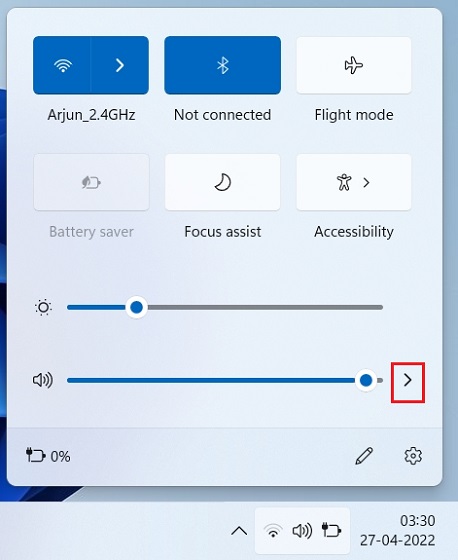 8. Here, select your AirPods and the audio will be routed immediately.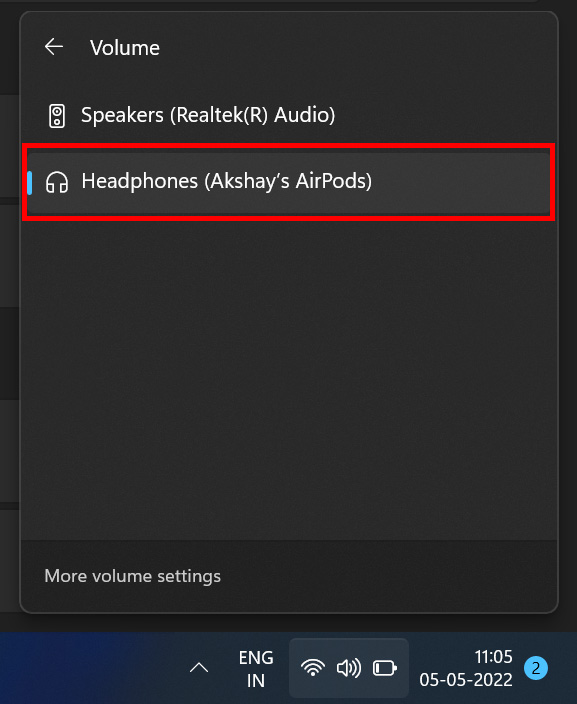 9. If you have the new Bluetooth menu in Windows 11 Quick Settings, you can manage your AirPods directly from the action center. No need to open Settings page on Windows 11.
Pair AirPods with Windows 11 and Enjoy Music and Games
This is how you can connect Apple AirPods to Windows 11 and enjoy lag-free gaming and music. While some AirPods controls aren't available on Windows 11, you can still activate ANC by long-pressing the stem. This will turn ANC on or off. Anyway, it all comes from us. If you want to view Apple ProRAW or ProRes media files on your Windows 11 PC, follow our linked guide. And to open HEIF, HEIC or HEVC files on Windows 11, we have a handy tutorial for you. Finally, if you have any questions, let us know in the comments section below.