If you bought a new laptop running Windows 11, you should check the graphics card details to find out if it can handle your gaming or creative needs. You can check the graphics card memory, as well as the GPU temperature and real-time performance of the graphics card. All of this information will help you gauge your GPU's capability, so when you're gaming or using an intensive program like a video editor, you'll be aware of its limit. So on that note, let's learn how to check your graphics card in Windows 11.
Check which graphics card you are using in Windows 11 (2022)
Here, we've included five different methods to check which GPU you're using on your Windows 11 PC. From GPU temperature to VRAM, we've mentioned ways to check everything in Windows 11. So let's dive into
Check your graphics card in Windows 11 using task manager
In Windows 11, you can easily find information about your graphics card from Task Manager. You just need to open Task Manager in Windows 11 and switch to the tab "Performance". Here's how to go about it:
1. Use Windows 11 Hotkey "Ctrl + Shift + Esc" to open Task Manager. Here, switch to the tab "Performance". If you're on the redesigned task manager, you'll find it under the hamburger menu on the left.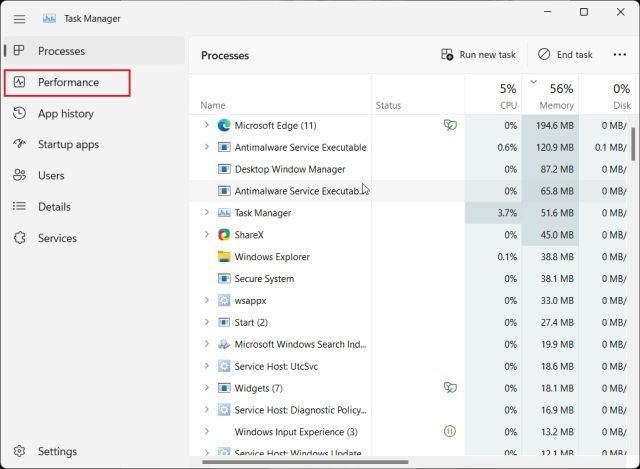 2. Now go to GPU section for detailed information. Here, "GPU 0" stands for integrated GPU and " GPU 1 " is the external GPU. If I go to the section "GPU 0″you will find the name of your integrated graphics card in the upper right corner along with the GPU temperature and memory information.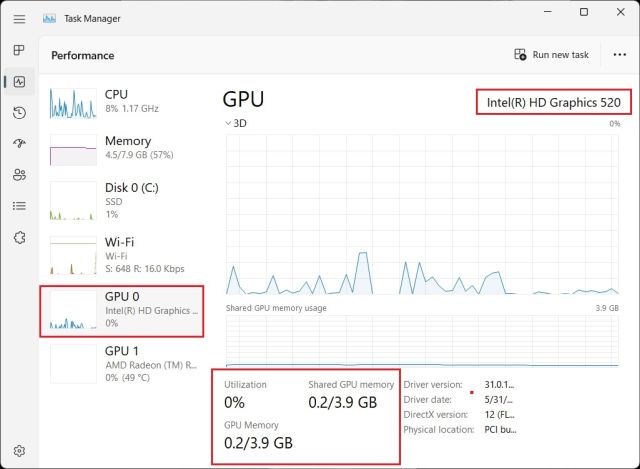 3. Switch to "GPU 1" shows my external GPU card, and you can also find the GPU name on the top right corner here. Just below you will find the "Dedicated GPU memory" graphics card in Windows 11. This is how you can check which graphics card you have in Windows 11 with graphics memory.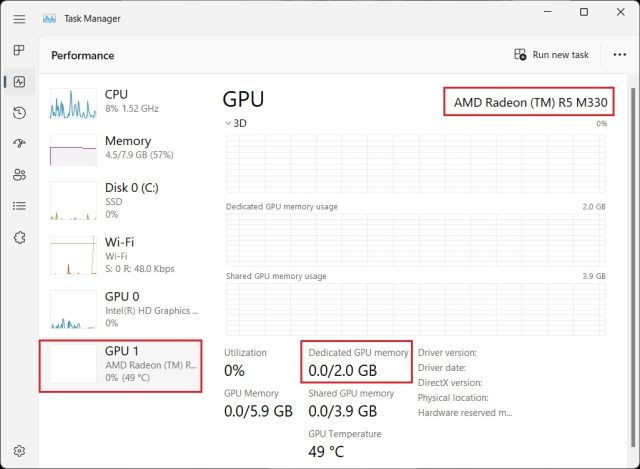 Check your graphics card in Windows 11 from Windows Settings
1. Besides Task Manager, you can also check your graphics card details on Windows 11 from the Settings page. Press on "Windows + I" to open the Settings page and proceed to "Displayunder "System" in the right pane.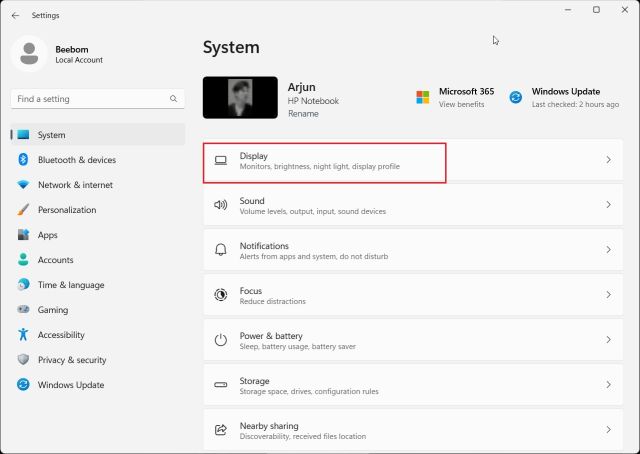 2. Then click on "Advanced display".
3. After that click on "Display adapter properties for display 1".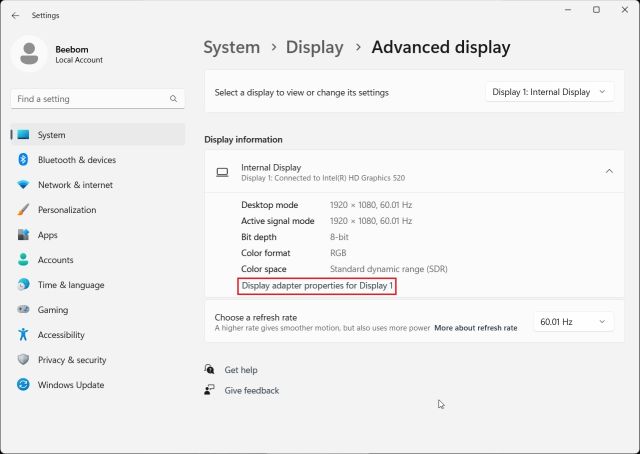 4. This will display the graphics card detailsalong with information about your Windows 11 PC's memory. If you're using a desktop computer with only an external graphics card, those details will be displayed here.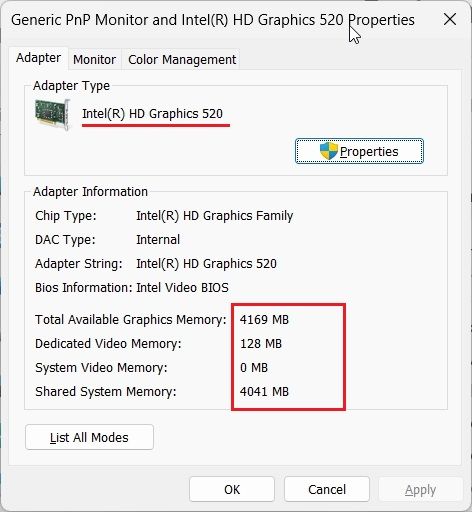 Check your graphics card in Windows 11 from DirectX Diagnostic Tool
1. Windows 11 also allows you to check GPU details from the built-in DirectX diagnostic tool. Just press "Windows+R" to open the Run prompt. Here, type dxdiag and press Enter.
2. This will open the DirectX Diagnostic Tool. Now go to "Display", and you will find details about the integrated graphics card. You can find GPU name and memory information here. You will only see dedicated GPU information here if you are using a desktop computer.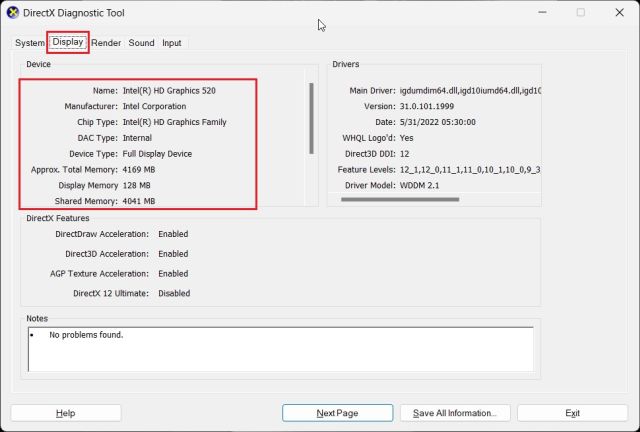 3. To check the external GPU card on Windows 11 laptops, go to "To return", and you will find the name of the GPU here. The "display memory" is the actual GPU graphics card memory.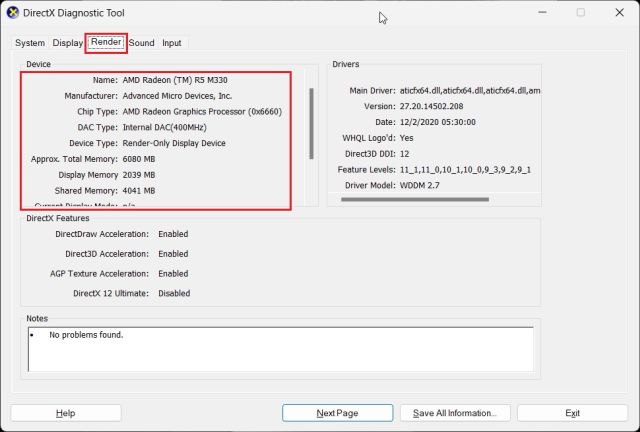 Check your GPU card in Windows 11 from Device Manager
1. Graphics card details are also available on Windows 11 via Device Manager. Hurry "Windows+Xto open the Quick Links menu and click "Device Manager".
2. Next, double-click "Screenshot taken" to expand the menu. Here you will find the name of the graphics cards available on your PC. For example, I have an Intel integrated GPU and an AMD Radeon GPU on my laptop.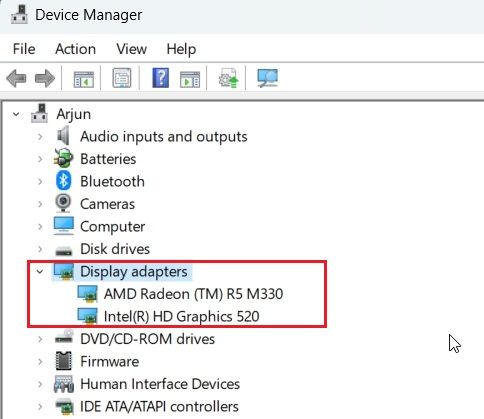 Check your graphics card in Windows 11 from System Information
1. Finally, you can identify the graphics card details of your Windows 11 PC using the System Information app. Press the Windows key once and type "system". Open "System Information".
2. Next, navigate to Components -> Display in the left sidebar.