Email tracking is a privacy-invasive tactic that allows advertisers and marketers to track your email activity when you use services like Gmail. Although most email providers have mechanisms to protect you from email tracking, they are not enabled by default and are not easy for the user. With that in mind, today we covered how to stop email tracking in Gmail.
Stop Email Tracking in Gmail (2022)
What is email tracking in Gmail?
Email tracking is a lead generation technique used by marketers to analyze your behavior and show you targeted advertisements. When an email contains hidden tracking pixels embedded in images or links, the sender will know when you open the email, how many times you view the email, and even receive notifications when you check the email.
If this seems intrusive and feels like a violation of your privacy, follow the steps below to stop email tracking on your Gmail account.
Stop email tracking using the Gmail website
1. Open Gmail on the web and click the Settings gear icon in the upper right corner of the screen.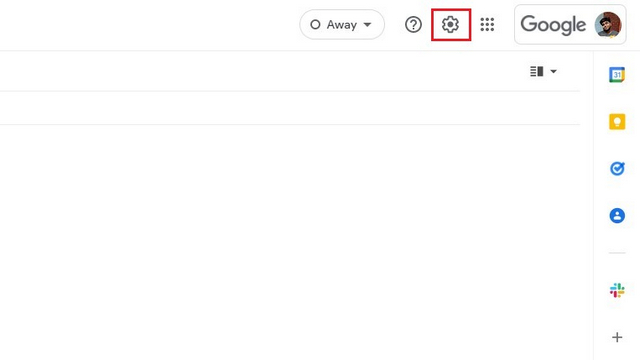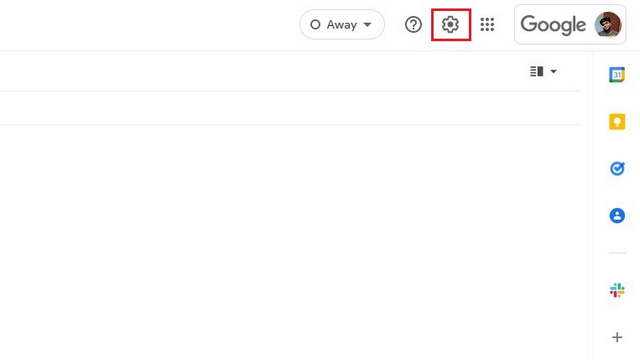 2. When the "Quick Settings" panel appears, click on "See all settings" to open the Gmail settings page.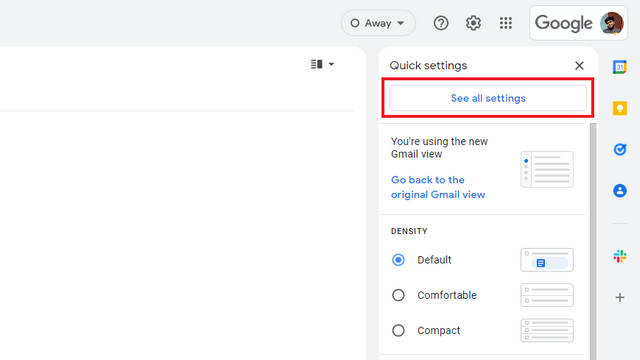 3. In the "General" tab, scroll down until you find the "Images" section and select the "Ask before displaying external images" radio button.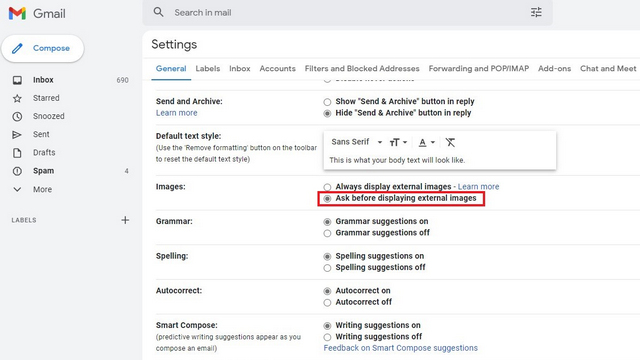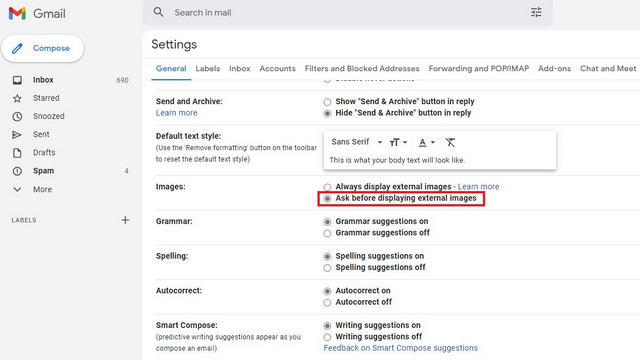 4. Scroll down and click "Save Changes" to confirm changes. Going forward, Gmail won't automatically show images, saving you from predatory tracking pixels in marketing emails.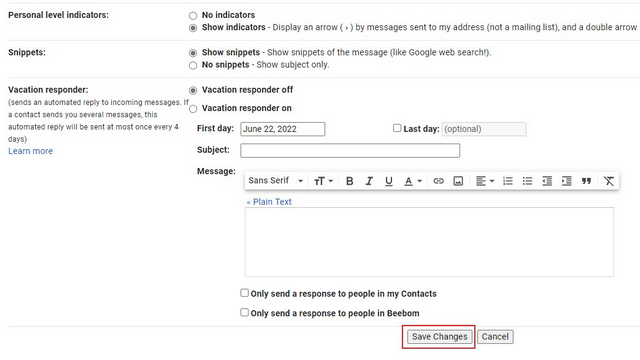 Disable Email Tracking in Apple Mail App on Mac
1. Open Apple Mail and go to "Mail -> Preferences" (on macOS 12 Monterey or earlier) to manage your Apple Mail settings. You'll need to go to "Mail -> Settings" on macOS 13 Ventura and later.
2. Now switch to the "Privacy" tab in the top navigation bar and uncheck "Protect email activity" option.


3. Next you need to enable the "Block all remote content" option. Well, you have successfully protected your Gmail account from email tracking on Apple Mail.

4. We recorded a cool demo to show you how images won't load in emails when you enable this feature. Take a look at this GIF image:
Disable email tracking in the Gmail mobile app (Android and iOS)
The process for disabling tracking in Gmail apps remains the same on Android and iOS. We have shown the steps using Gmail Android apps, but you can also use the same on iPhone. So let's see how it works:
1. To disable email tracking in the Gmail mobile app, tap the burger menu in the upper left corner and select "Settings".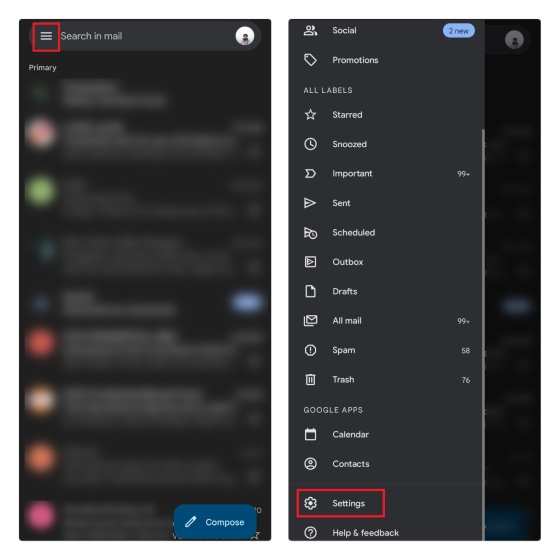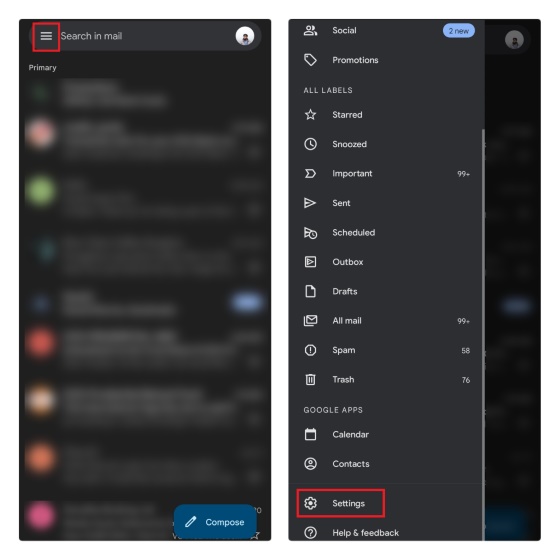 2. Choose the email account you want to disable tracking pixels on, scroll down until you find the "Pictures", and press it.
3. Choose the radio button "Ask before displaying external images", and you are ready. Like its web counterpart, the Gmail app will no longer show images by default to protect you from hidden email trackers.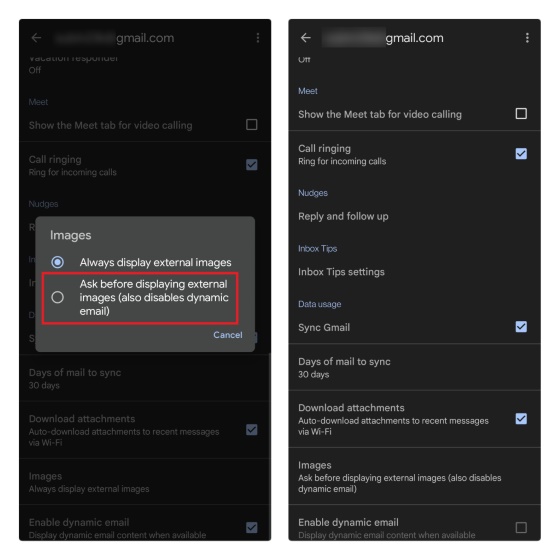 Get rid of email tracking in Apple Mail for iOS
1. Open the Settings app on your iPhone and tap "Mail".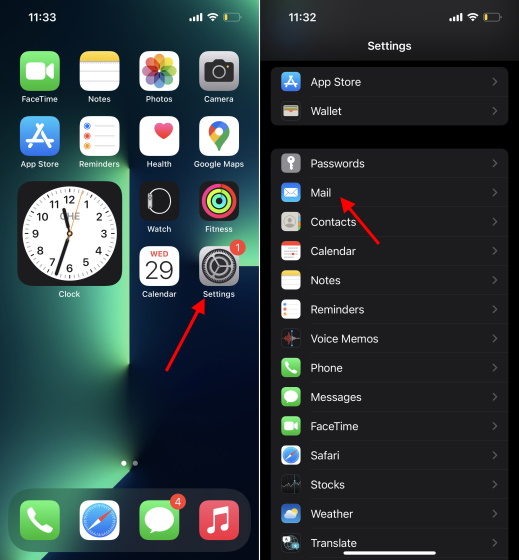 2. Under Messaging settings, scroll down and tap on the "Privacy protection" option under "Messages". Here, turn off the "Protect Mail Activity" toggle and enable the "Block all remote content" toggle if you just want to block tracking pixels. You will no longer have to worry about auto-tracking in Gmail when you open an email with Apple Mail.
To note: You can keep the "Protect email activity" toggle enabled if you want to block the loading of remote images and hide your IP address from email marketers. We have added more information on this in a separate section below.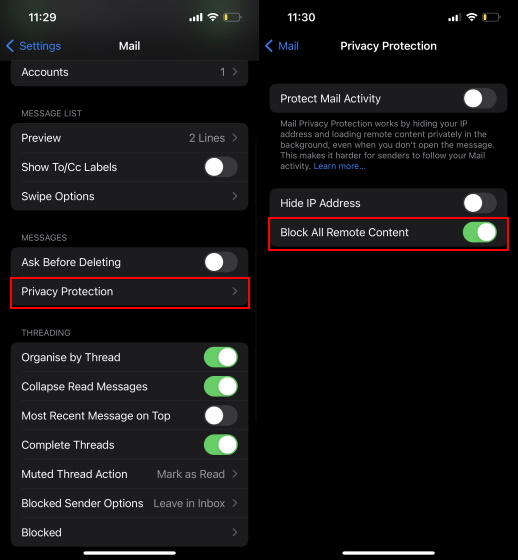 Bonus: Enable Email Activity Protection on Apple Mail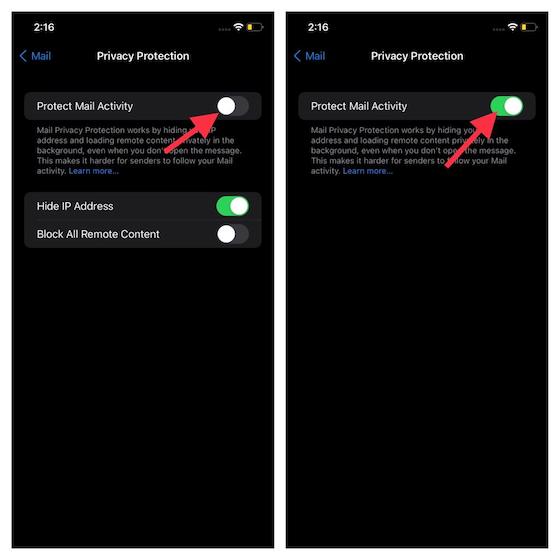 If you've updated your iPhone to iOS 15 or later, we recommend turning on Apple's Email Privacy Protection. According to Apple, the feature hides your IP address and loads remote content privately in the background. You can activate the function from Settings -> Mail -> Privacy Protection -> Protect Mail Activity. For detailed instructions, see our guides on enabling Email Privacy Protection in iOS 15 and macOS Monterey.
Keep Gmail trackers at bay with Email Tracking Protection
So here is. By following the steps outlined above, you will be protected from pesky emails annoying you with trackers in Gmail. To go further, feel free to browse our long list of settings you need to change to protect your privacy on Windows 11 and switch to a privacy-focused browser on your Android phone.