The iPhone SE 3 comes with a powerful A15 Bionic processor and a capable 12MP camera. However, Apple for some reason decided not to include a night mode feature in the iPhone SE 3 camera. This is surprising since most smartphones these days come with some kind of built-in night mode to take better pictures in low light conditions. While only Apple can explain why it removed the low-light photography feature, you're not completely out of luck. Here is how you can get night mode on iPhone SE 3.
How to Use Night Mode on iPhone SE 2022
How to Take Night Photos on iPhone SE 3
The best way to get the iPhone Night Mode feature on the iPhone SE 3 is to use the Neural Cam app. The app works great and will allow you to take awesome low-light photos with your iPhone SE.
Open the Neural Cam (free) app on your iPhone.
You don't really need to adjust the presets on the app. Simply click on an image of the object you want to capture and Neural Cam does the rest.
Here's a comparison of a low-light image taken from the stock camera (left) and the Neural Cam app (right).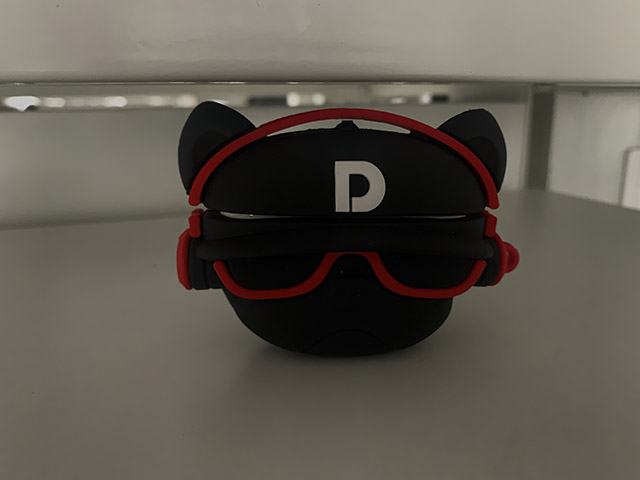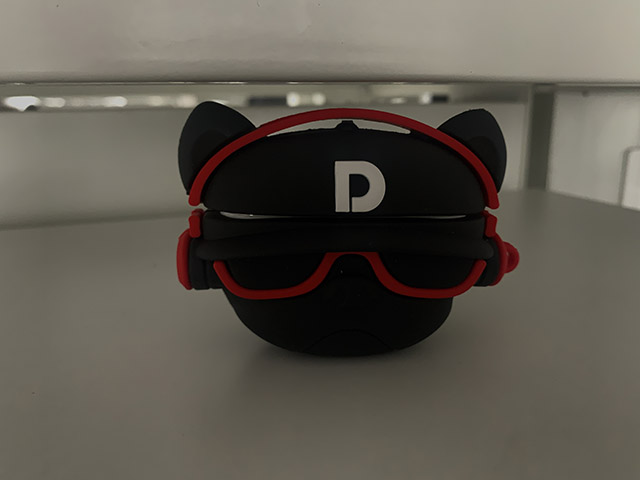 Obviously, if needed, you can adjust a bunch of things in Neural Cam, including capture mode, number of frames, exposure, brightening settings, and white balance to get exactly the shot you want.
Neural Cam lets you take photos in JPEG, HEIC, and TIFF formats, and you can choose the image resolution and also change many camera settings. The app works great, and while the free version is more than enough for most use cases, if you need some of the advanced features offered by Neural Cam, you can also get the paid version of the app. application.
Best Night Mode Camera Apps for iPhone SE 2022
While the Neural Cam app is about the best option we found in our testing, if you're looking for other options to check out, we've got you covered. Here are some of the other night mode camera apps for iPhone SE 2022 that you can try.
1. ProCam 8
ProCam is a feature-rich camera app for iPhone. The app comes with manual controls to let you capture high quality images in low light. With the anti-shake feature, it also prevents accidental shakes from ruining your near-perfect shots. One of the highlights of this app is the scrolling and stepping system inspired by DSLR cameras. Moreover, ProCam 8 also has portrait mode to let you capture great photos with bokeh effects. Plus, it will even help you frame your photos with a plethora of framing grids available right within the app to get the best shots every time. Although the $8 price tag puts ProCam in the expensive category, you can't go wrong with the wide range of tools it has.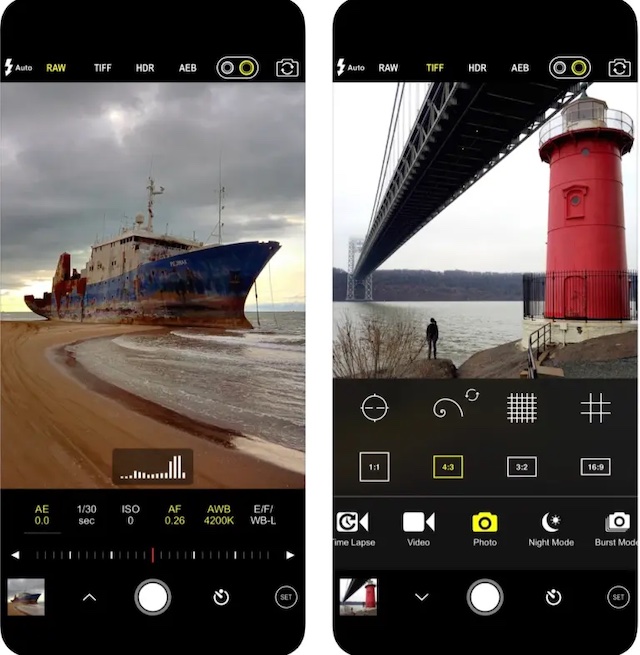 Install: ($7.99)
2. NightCap Camera
NightCap is up to the task when it comes to taking photos in low light and at night on the iPhone SE 3. With the long exposure, the camera app is able to deliver brighter photos in low light. The app uses AI to set the focus and exposure needed for a brighter shot. Notably, it also offers manual control through neat gesture-based adjustment. On top of everything, NightCap offers unique astronomy modes for you to capture the stars and allows you to record videos with a special night mode. Add to that the 8x zoom as well as a 4x higher ISO sensitivity and it becomes a handy photographic asset for your iPhone SE 3.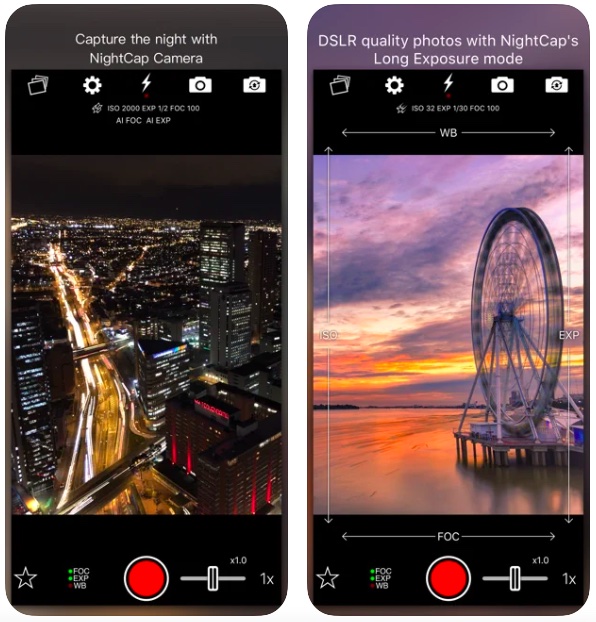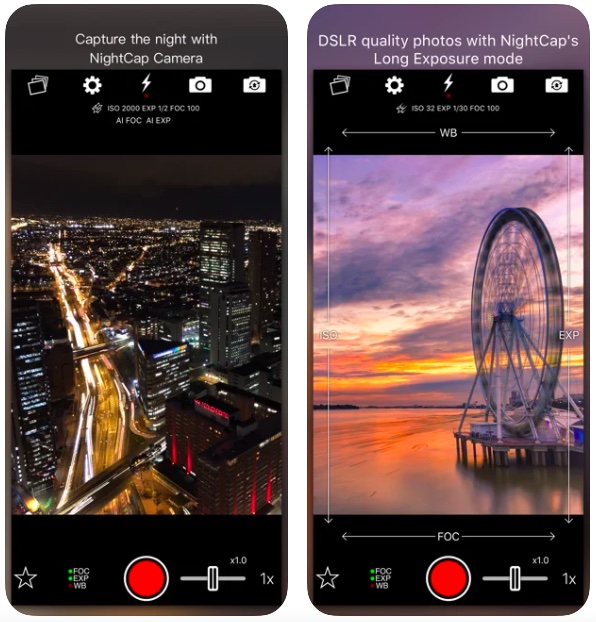 Install: ($2.99)
3. BlackSight: night mode camera
BlackSight has all the bases covered to be a capable night mode camera app for your iPhone SE 3. Additionally, the camera app also offers a decent free version for you to capture night shots on your iPhone without having to to spend money. It is compatible with all cameras, including front and rear. So you can also use it to capture brighter selfies in low light environment. Notably, it provides manual focus and allows white balance correction to reduce the yellowish tint. However, the highlight of this app is the tripod mode which allows you to take brighter and noiseless photos in very dark environments. Note that the free version of the BlackSight camera leaves a watermark on captured photos. And if you want to remove the watermark, you will have to pay $4.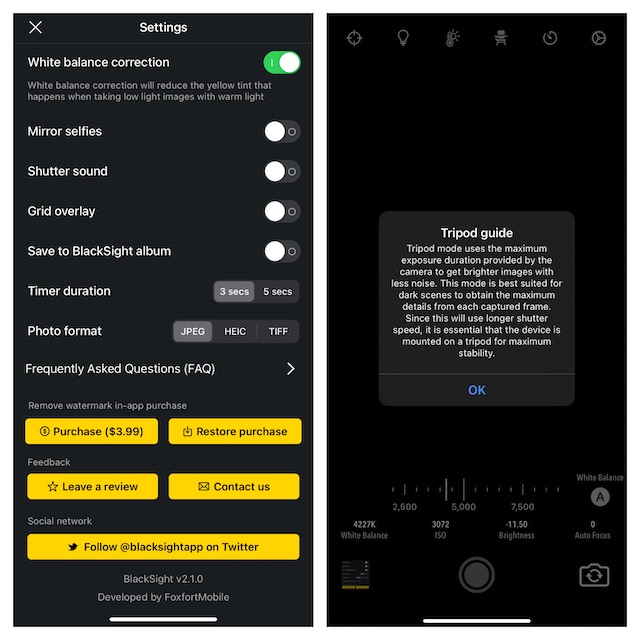 Install: (Free, remove watermark for $3.99)
4. Night eyes
If you want to improve low-light photography on your iPhone without having to spend the money, Night Eyes can be a worthy contender. The camera app is lightweight and comes with a handful of colorful filters to enhance the look of your photos. In addition, it has three magnification modes and offers up to 10x digital zoom. No wonder it received 4.4 out of 5 stars from nearly 12,000 ratings.
Install: (Free, with in-app purchases)
Get Night Mode on iPhone SE 3 with These Apps
Well, that's how you can get iPhone night mode on your iPhone SE 3. We've included some free apps as well as paid apps that can take great low-light photos on pretty much nothing. any iPhone, so go ahead and take all those night-time photos you can't wait to capture. So which app do you prefer to use to take low-light photos on your iPhone? Let us know your thoughts in the comments.