Lately, Microsoft has added several promising new features to Windows 11 that users have been waiting for years. Microsoft has now enabled tabs in File Explorer on Windows 11, and most users will surely love it. We've already compiled a long list of upcoming Windows 11 features including new Task Manager UI, new Bluetooth menu, Efficiency Mode in Task Manager, and more, so check out the article for more details. information. By the way, the tabbed UI in File Explorer is currently hidden in Windows 11, but we have a tutorial for you on how to enable this feature immediately. So without further ado, let's get to it and learn how to enable tabs in File Explorer on Windows 11 with the new Navigation Pane.
Enable Tabs in File Explorer Windows 11 (June 2022 Update)
To note: This article was last updated on June 10, 2022 at 10:30 p.m. PST or 11:00 a.m. IST. The previous method worked with older development versions and not with new ones.
1. The option to enable tabs in File Explorer with a new Navigation Pane (SV2Navpane) is now available in the latest Windows 11 Dev build 25136 (released June 9). So make sure that you are signed up for the Windows 11 Insider program dev channel and have updated your PC to the latest version of the operating system.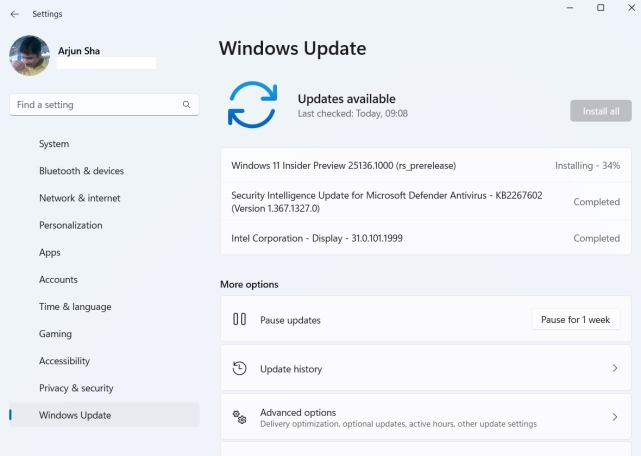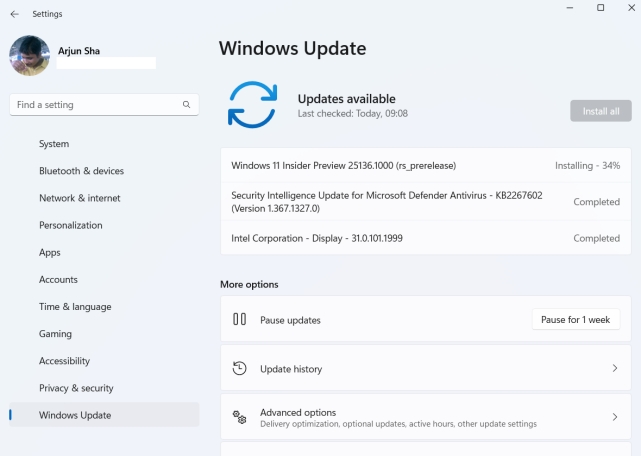 2. Next you need to configure ViveTool, which will allow you to get tabs in File Explorer. Open this link and download the latest ZIP file.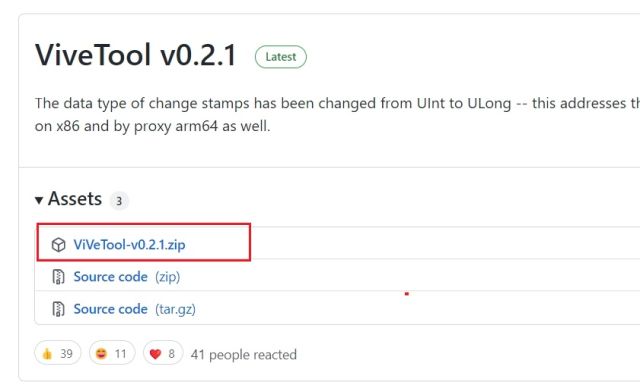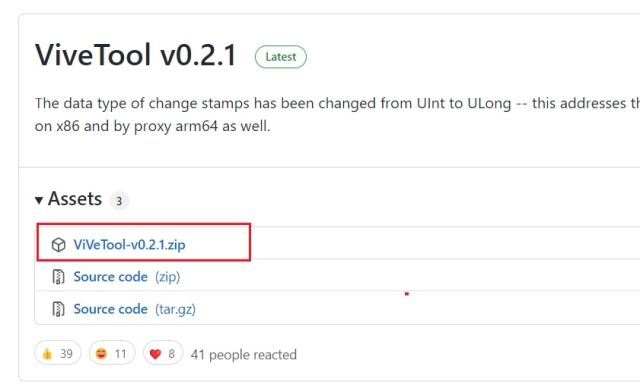 3. Right click on the downloaded ZIP file and select the "Extract All" option from the context menu. Next, right-click on the extracted folder and select the "Copy as path" option.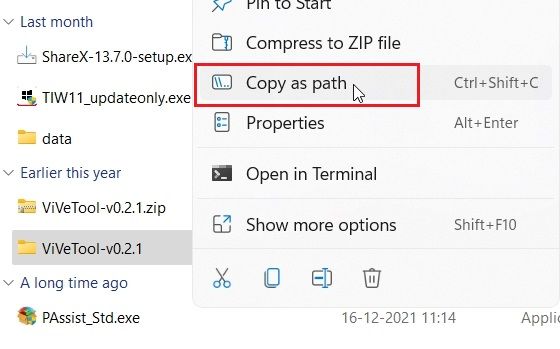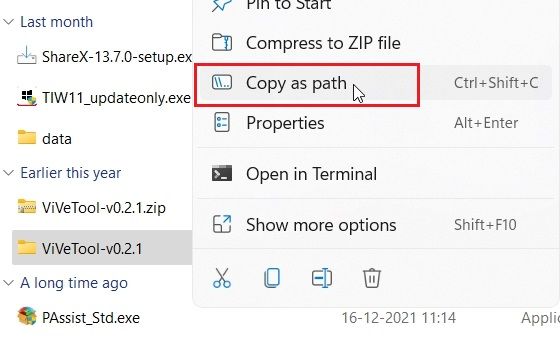 4. Next, open the command prompt with administrator privileges. You can do this by searching for "CMD" in Windows search and selecting "Execute as administrator" option in the right pane. It is important to open the command prompt with administrator privileges, otherwise you will see an error when running the command to enable tabs in Windows 11 file explorer.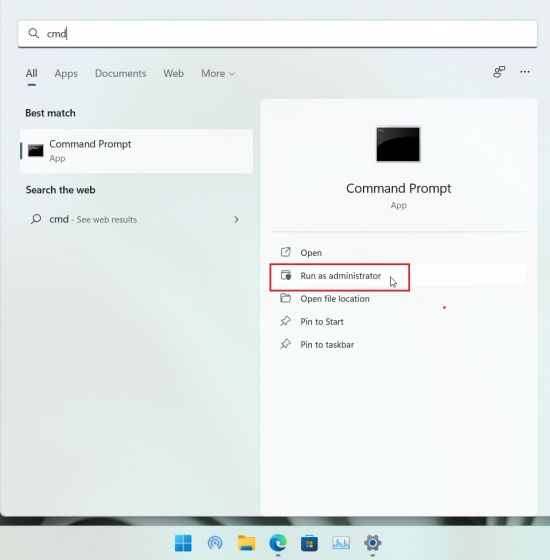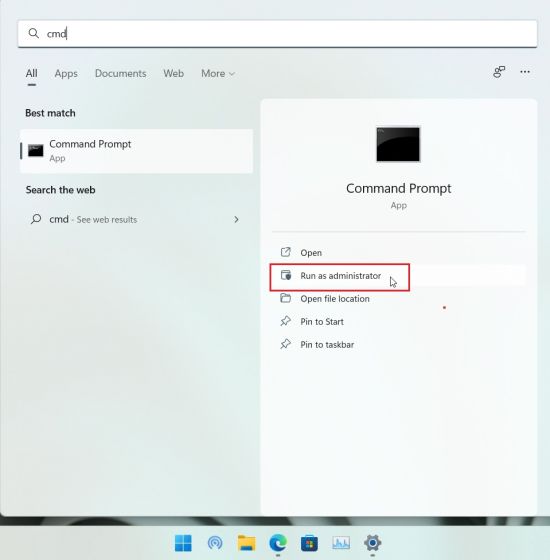 5. In the command prompt window, type cd and paste path you copied above. Right click on the CMD window to paste the path. It will look like the screenshot below. To note: the file path will be different for your PC. You will switch to the ViveTool folder in the command prompt using this command.
cd "C:\Users\Arjun\Downloads\ViVeTool-v0.2.1"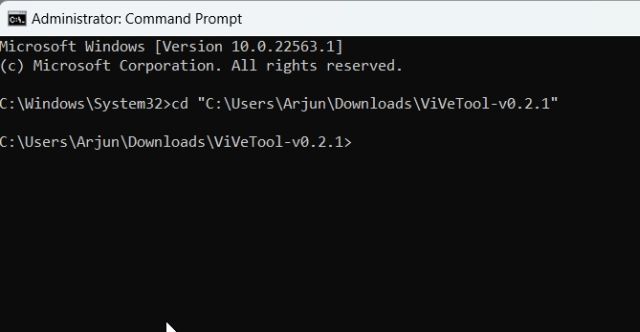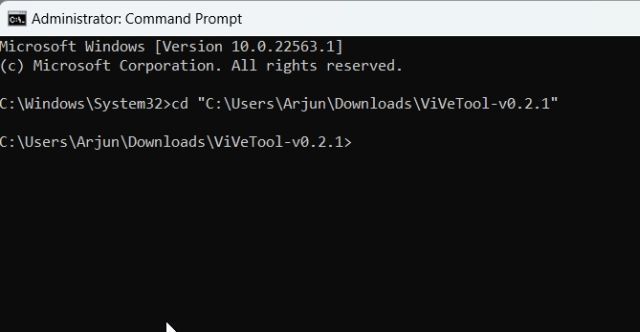 6. Finally, run the command below. This will enable the new tabbed UI in File Explorer on Windows 11.
vivetool addconfig 37634385 2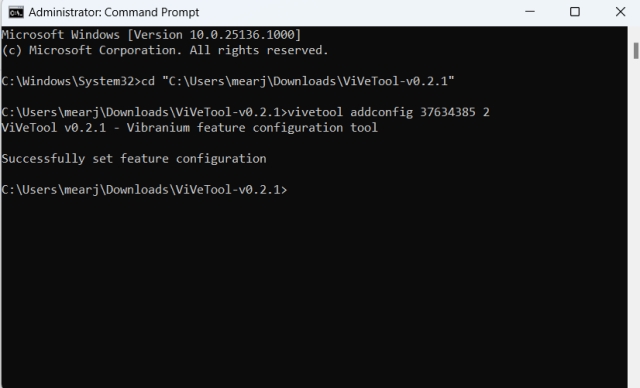 7. Then run the below command to enable the new navigation pane called "SV2Navpane" in file explorer. Now restart your PC.
vivetool addconfig 36354489 2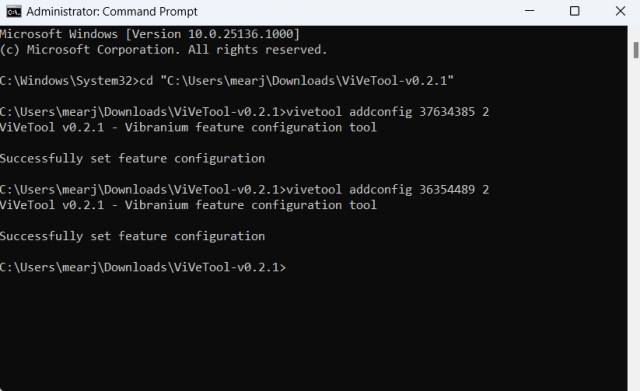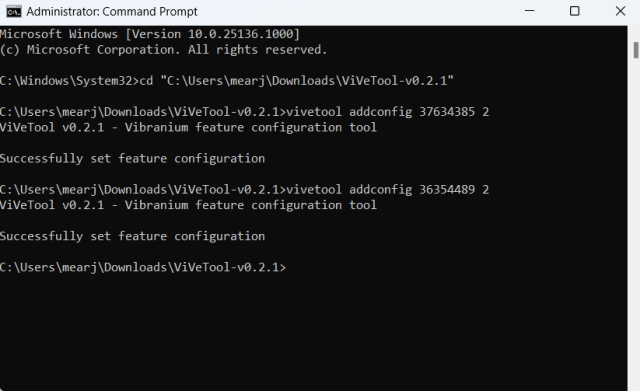 8. And here it is – tabs in File Explorer and the new Navigation Pane, working perfectly in Windows 11. Note that the ability to rearrange tabs in File Explorer is currently not supported, and you cannot remove tabs to create a separate window (as you can with most of the best windows browsers) for a particular folder. The feature is half-baked at the moment, but we expect Microsoft to improve the tabbed UI before it's released for stable users.
Tabbed UI in File Explorer is finally coming to Windows 11
This is how you can get tabs in Windows 11 File Explorer with the new Navigation Pane. You no longer need to rely on the popular (free) third-party Files app featured in our best Windows 11 apps list to get a tabbed UI in File Explorer. Anyway, it all comes from us. If you want to enable the new Bluetooth menu in Windows 11 Quick Settings, follow our linked tutorial. And if you want Windows 11 taskbar icons to never combine, we have a nifty workaround for that too. Also, if you have any questions, let us know in the comments below.