Although it's a heavy and bloated operating system (learn how to deflate Windows 11), Microsoft has worked to make Windows 11 faster to boot and use. One such technique the company uses is called "Fast Startup", which allows your PC to boot faster almost instantly. But what is fast startup and should you keep it on or off? To answer all your queries, we bring you a simple guide on how to enable or disable fast startup on Windows 11. Along with that, we also explained what it does, so check that out before you bring modifications.
Disable Fast Startup on Windows 11 (2022)
In this article, we explained what Fast Startup is on Windows 11 and whether you should keep it enabled or disabled. You can also follow the guide below to change the settings.
What is Fast Startup on Windows 11?
Fast Startup on Windows 11 is a nifty way to start your computer faster after a shutdown. It aims to make Windows 11 boot faster, so you can connect quickly and start your work immediately. But how does it work and what are the downsides? Well, when Fast Startup is enabled and you shut down your PC, Windows closes all programs and logs you out of all user accounts.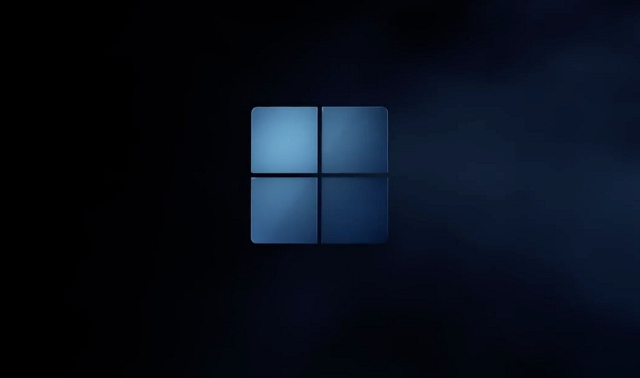 That said, the Windows kernel and drivers are kept in session, and they are stored in a hibernation file. It stores the current system state in this file so that the next time you turn on your computer, the hibernate file will be loaded into RAM and your PC will boot up quickly. It looks like a fresh boot (which it is), but the kernel session and drivers are loaded from the last login to provide a faster experience.
Problems with Fast Startup on Windows 11
Although Fast Boot is good and I recommend users keep it enabled, there are some issues with this feature on Windows 11. If you are dual booting your Windows PC with another operating system such as Ubuntu or Chrome OS, it is recommended to disable fastboot mode. Why do you ask? Well it replaces the dual-boot menu and boots directly into Windows 11.
Other than that, new system updates sometimes not applied due to fast startup being enabled. To avoid this, you can restart your Windows 11 PC, which performs a complete shutdown and then restarts your PC.
Finally, some disk encryption programs don't work as well with Fast Startup. Encrypted disks are automatically mounted after a new boot if the disk was mounted before shutdown.
These are some of the issues related to Fast Startup on Windows 11, so users can choose when to keep it enabled or disabled. However, for a general user, we suggest enabling fastboot mode as it makes your Windows 11 PC start up faster.
Enable or Disable Fast Startup in Windows 11
Now for those wondering how to check if fastboot mode is enabled on my PC? Follow the instructions below. We will help you not only find the feature but also disable it here.
1. First, press the Windows 11 keyboard shortcut "Windows + R" to open the Run prompt. Now enter powercfg.cpl and press Enter.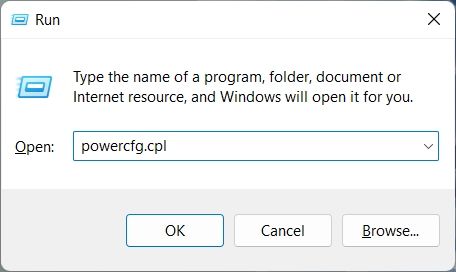 2. This will open the Power Options window under Control Panel. Here, click "Choose what the power buttons do" in the left sidebar.
3. Now in the right pane, click on "Change currently unavailable settings" to allow admin permission.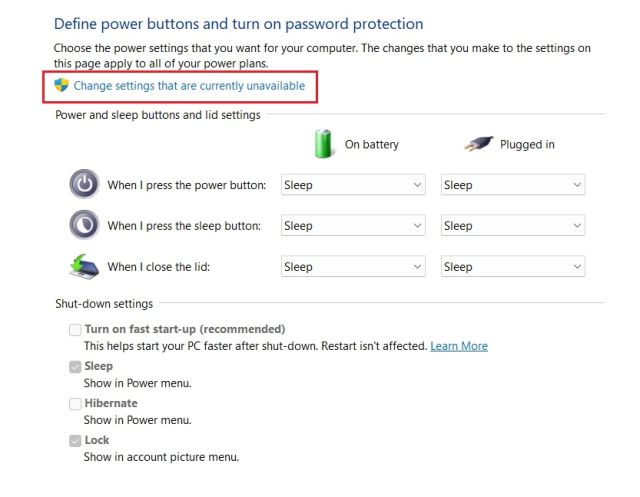 4. Finally, uncheck the box next to "Enable fast startup (recommended)" to disable the feature and click "Save changesat the bottom. Here's how to disable fast startup on Windows 11.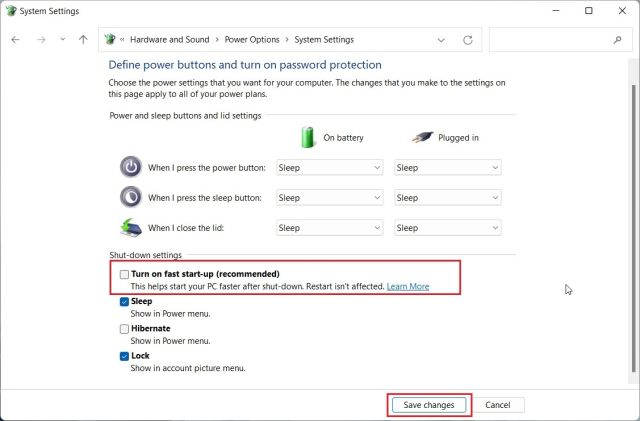 5. To enable fast startup on Windows 11, follow the steps above. Then just activate the checkbox and click "Save Changes". You have finished.
Enable or Disable Fast Startup in Windows 11
So here are the simple steps you need to follow to enable or disable fast startup on Windows 11. As mentioned above, you should keep fast startup feature enabled on your Windows 11 computer for faster startup. However, if it interferes with other programs or the dual boot process, you should disable it immediately. Anyway, it all comes from us. If you want to improve the performance of your Windows 11 PC, follow our detailed guide. And to learn more about the new Efficiency mode in Windows 11, we have a detailed explainer for you. Finally, if you have any questions, let us know in the comment section below.