Earlier this year, tipster Albacore Point the presence of desktop background stickers on Windows 11. Although they are still not available by default, you can manually enable the feature as long as you are on Windows 11 22H2. Although Windows 11 22H2 has not yet started rolling out, Microsoft has confirmed that Windows 11 22H2 has reached the Release to Manufacturing (RTM) stage with build 22621. If you are using Windows 11 build 22621 or newer, here's how you can try desktop stickers right now.
Enable and Use Desktop Stickers on Windows 11 (2022)
How to Enable Desktop Stickers on Windows 11
1. Press the Start key on your keyboard and type "regedit" in the Start menu search box. When the search result appears, click "Open" in the right pane to access the Registry Editor.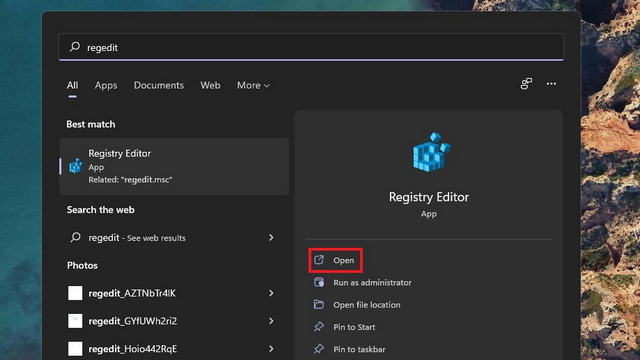 2. Paste the following address into the address bar of Registry Editor and right click on the "device" directory. Now, Choose New -> Key to create a new registry key.
HKEY_LOCAL_MACHINE\SOFTWARE\Microsoft\PolicyManager\current\device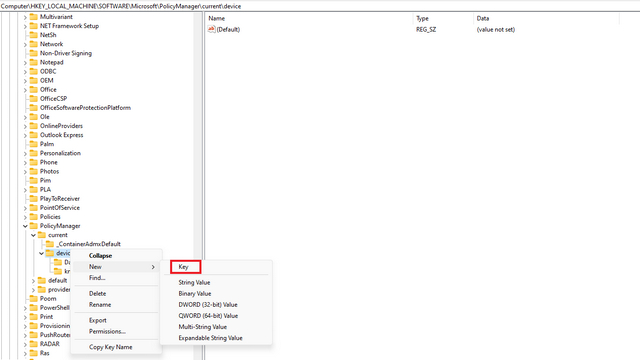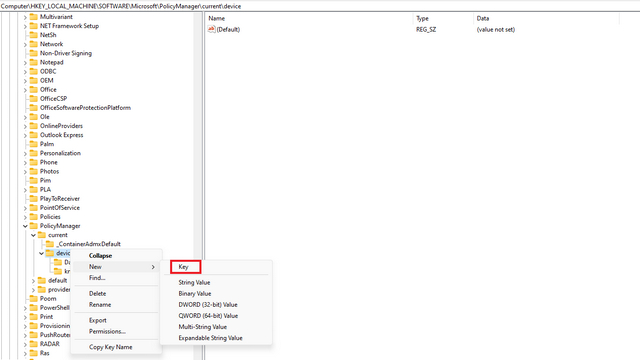 3. Name the key "Stickers" and double click on it.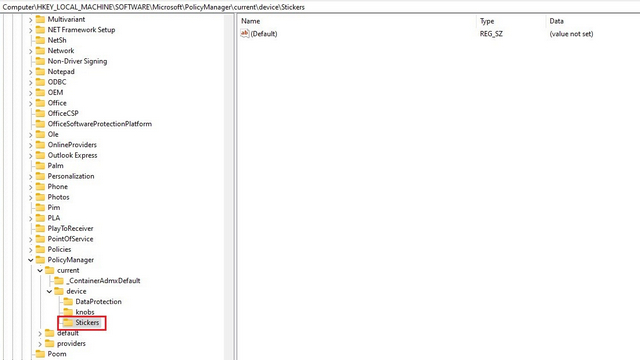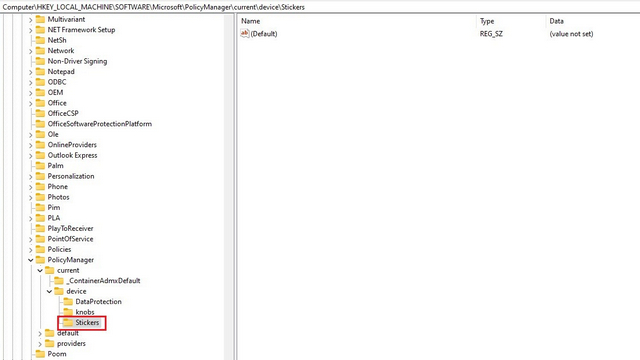 4. Next, right click anywhere in the right pane and Choose New->DWORD Value (32 bit).
5. Name the value "EnableStickers" and double click on it.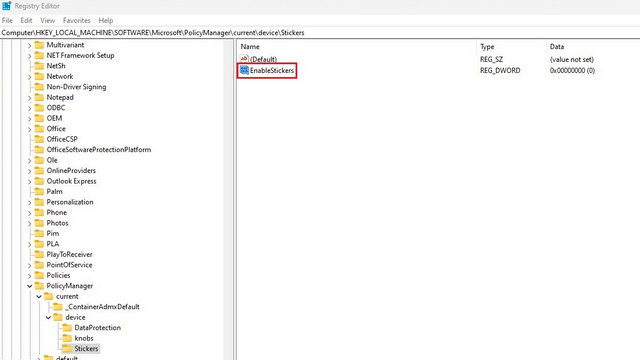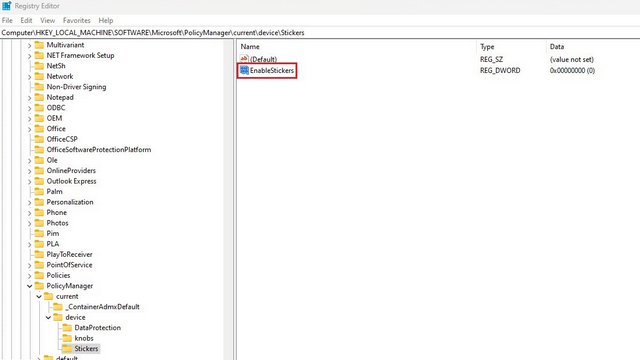 6. Now, set value data to "1" and click "OK". Restart your PC and you will see the option to place stickers on your Windows 11 computer wallpaper.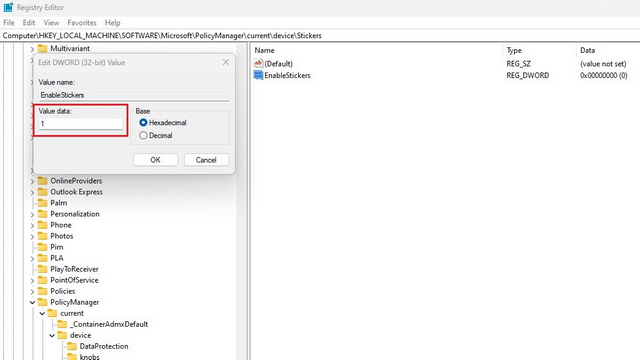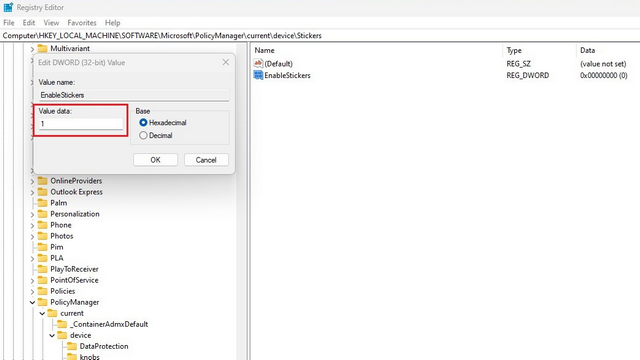 Add or remove Windows 11 desktop stickers
1. Right-click anywhere on your Windows 11 PC wallpaper and choose the "Add or edit stickersoption. Another way to access the stickers interface is to Settings -> Personalization -> Background -> Choose stickers for your wallpaper.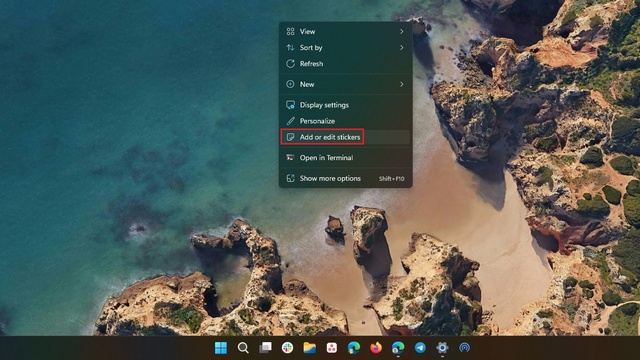 2. Now you will see the sticker picker interface. Scroll through the list or use the search field to choose a sticker that interests you. It's worth mentioning that you can't create stickers from custom images at this time.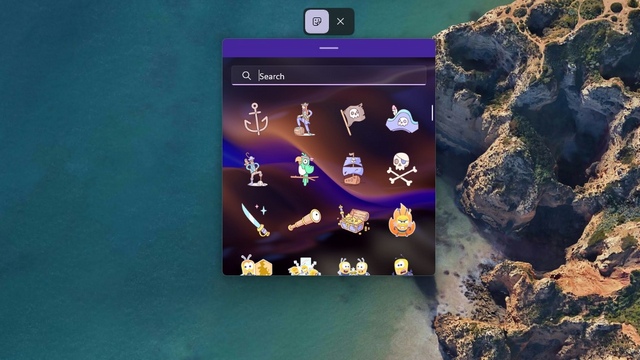 3. As soon as you choose a sticker, you will notice that it is placed in the top left corner of the screen. You can now click on the sticker to move or resize it.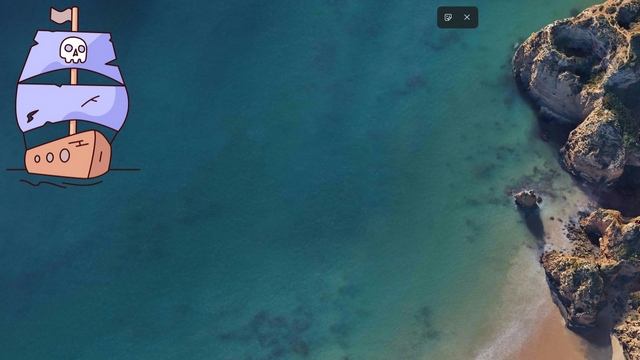 4. If you want to delete a sticker, click it in the sticker editor interface and click the trash can icon. Finally, click the "X" button at the top to exit the sticker editor.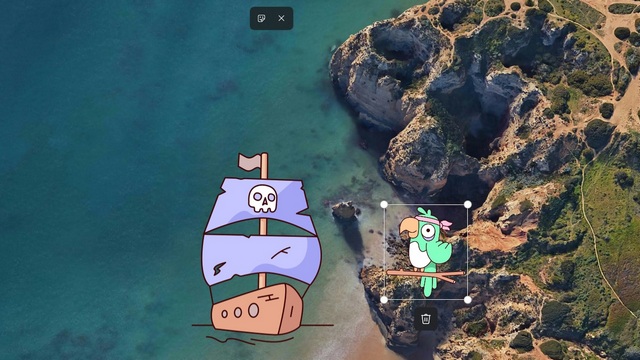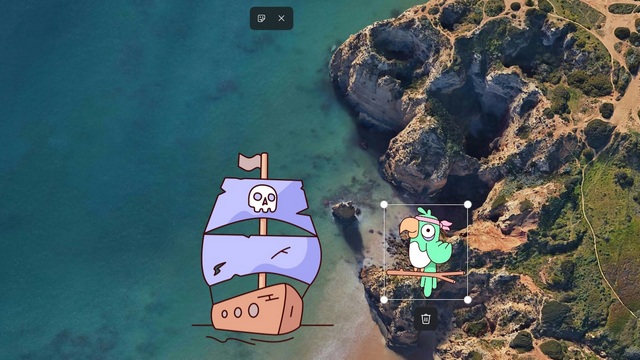 Try Stickers on your Windows 11 PC
This is how you can use desktop stickers on Windows 11. While some might say it's just a gimmick, I think it's a great feature to add a personal touch to your Windows PC desktop. 11. Let us know if you liked this neat little feature in the comments. In the meantime, if you want to explore more such features, be sure to check out our list of the best upcoming Windows 11 features.