In an attempt to tackle Snapchat's popular Bitmoji avatars, Facebook introduced 3D avatars to its platform in June 2020. Facebook parent Meta has since built on this existing feature and started rolling out avatars on Instagram for more users. With this feature, you can create and share custom avatars of yourself on the platform. In this article, we have detailed how you can generate and use avatar on Instagram Stories and DM.
Create and use an Instagram avatar (2022)
What is an Instagram avatar?
Instagram's avatar feature lets you create and share Bitmoji-like stickers to represent you on the platform. You have the option to customize your avatar and make it look like you. After setting up your avatar, you can choose to use them on your stories and DM with friends.
How to create your own Instagram avatar
1. Open your Instagram profile from the bottom navigation bar and tap the burger menu in the upper right corner. In the context menu, choose "Settings" to access the Instagram settings page.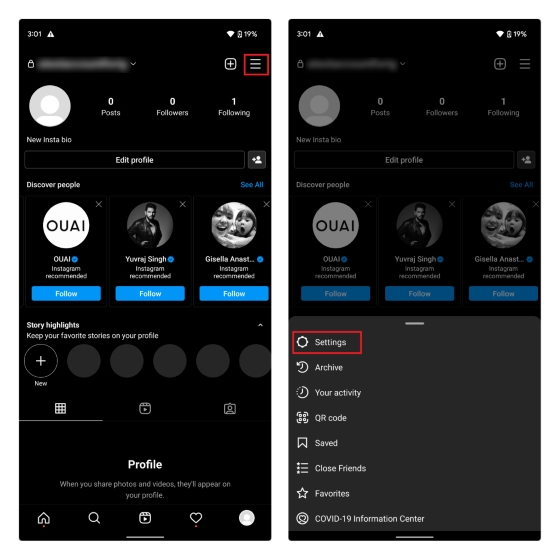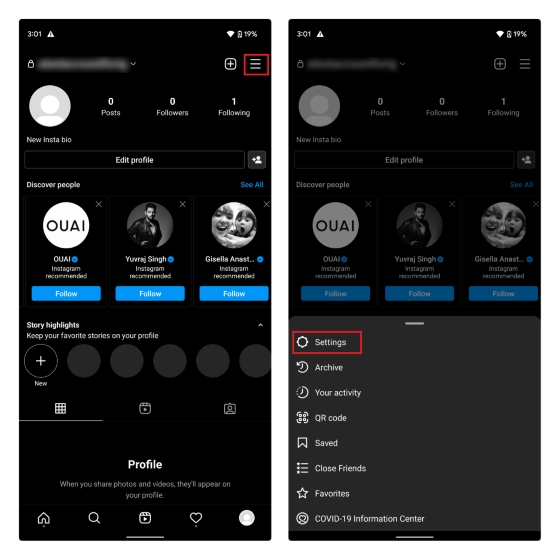 2. Now tap on "Account" and choose "Avatar" to set up your Instagram avatar.
3. Now you get an editing interface similar to Bitmoji to customize your avatar. Here you can change skin tone, hair, face, eyes, eyebrows, glasses, nose, mouth, facial hair, body, outfit, headwear, piercings to the ears and even add hearing aids to the avatar. Instagram also gives you a variety of templates to start with, and then you can customize the avatar more easily.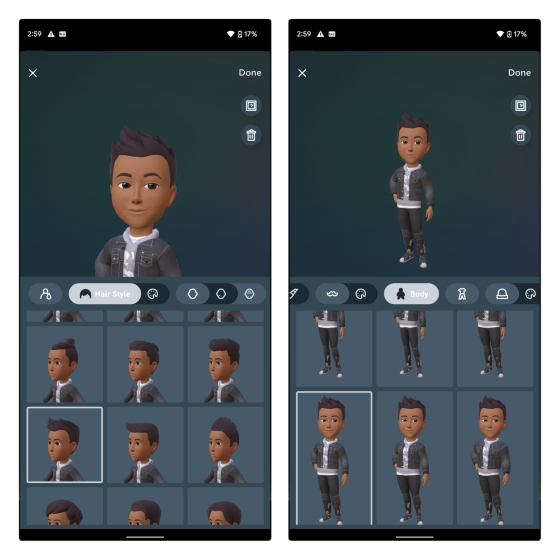 4. After customizing the avatar, tap "Done" at the top right and choose "Save Changes" to save the changes made to your avatar.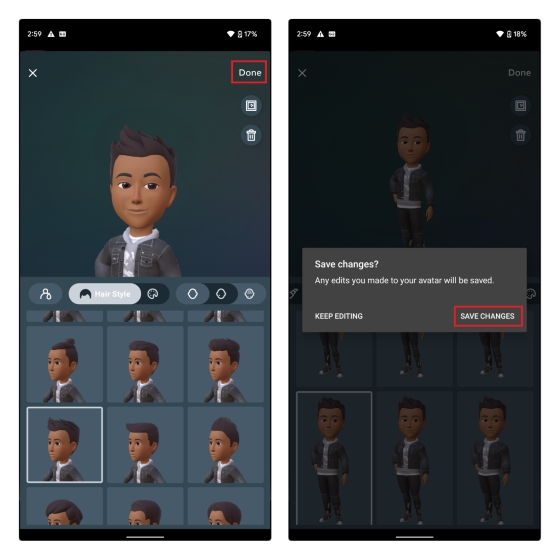 Share your Instagram avatar on stories
1. To share your Instagram avatar on stories, open the story creation UI and tap the sticker icon in the upper right corner. From the list of stickers, choose "Avatar" to access your avatar.
2. Now you will see the generated stickers based on your avatar. Place the sticker on your image and press the "Your Story" button to add the image to your Instagram story.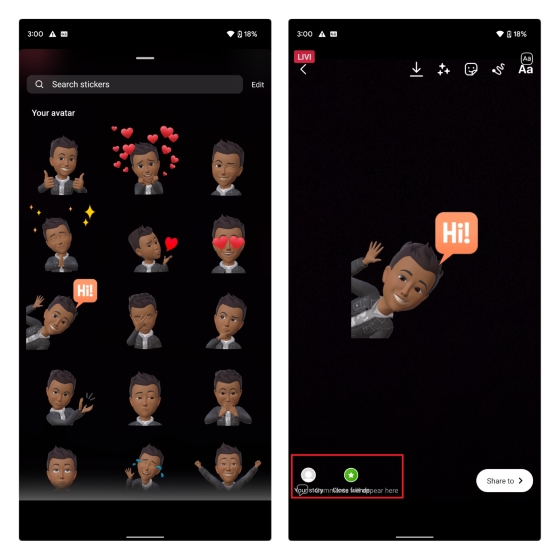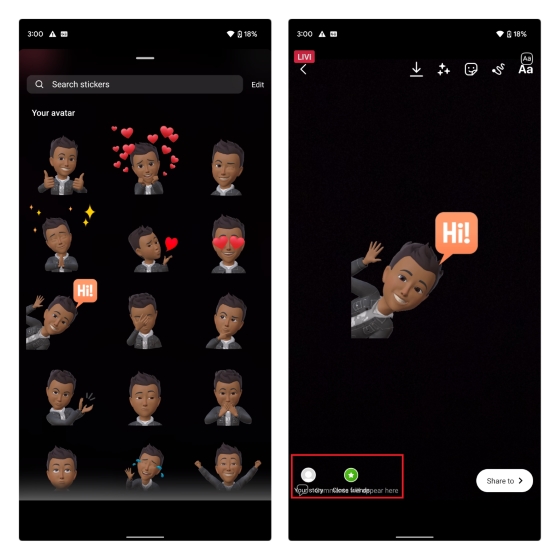 Share Instagram Avatar Emojis in DMs
1. You also have the option to use your Instagram avatar in DMs. Open the chat window, tap the sticker icon in the text box in the right corner, and choose "Avatar" to display emojis based on your avatar.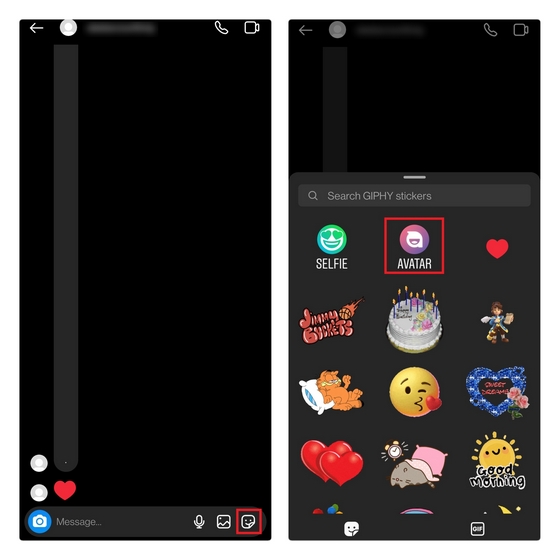 2. Choose the sticker you want to send, and that's it! The recipient will receive your avatar as a message, adding a personal touch to your conversations.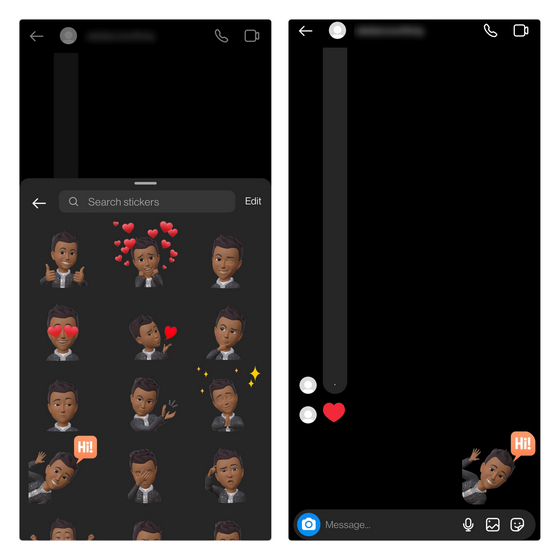 Use 3D avatars on Instagram, Facebook and Messenger
While 3D avatars might not be everyone's cup of tea, it's good to see Instagram offering more ways to help users express themselves on the platform outside of emojis, GIFs, stickers, etc. So, do you like Instagram avatars over established alternatives like Snapchat's Bitmoji and Apple's Memoji? Share your thoughts with us in the comments below.