In India, 5G auctions are underway and the launch of 5G services is imminent. So we have compiled a list of supported 5G bands in India and USA so that users can check if their 5G smartphone is compatible with 5G spectrum worldwide. But what if you want to check which 5G bands are supported on your phone? Well, in this article, we have collected all the sources using which you can find the list of 5G bands supported by your Android phone or iPhone. On that note, let's learn how you can check the supported 5G bands on your phone.
Check supported 5G bands on your phone (2022)
In this article, we've summarized four easy ways to check 5G band support on smartphones, including iPhones and Android phones. You can expand the table below and jump to the section of your choice.
1. Check the device specs page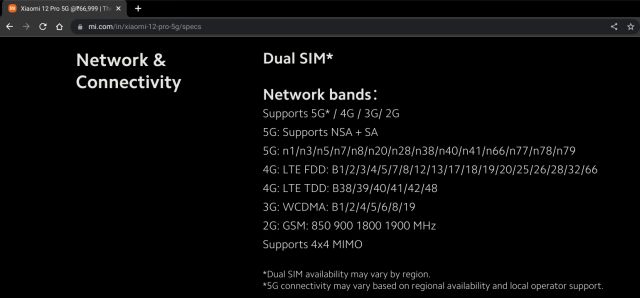 The easiest way to check the supported 5G bands on your phone is to check your smartphone's official specs page. Almost every device manufacturer maintains a specs page for their smartphones on their official website, where they mention all sorts of hardware details, including support for 5G bands.
So, if you are looking for a way to quickly check 5G band support for your smartphone, you can click on the selected links below based on your device manufacturer. And go to your smartphone's specification page to find detailed information about the 5G band.
2. Check your smartphone retail box
Some phone manufacturers go out of their way to mention the 5G band information on the retail box as well. So it is advised to check the box to find detailed information about 5G band support. You should check the radio information on the back of the box. It should be indicated by NR, which means New radio (5G)Where SA/NSA 5G bandaged. Some manufacturers may also mention the 5G frequency band.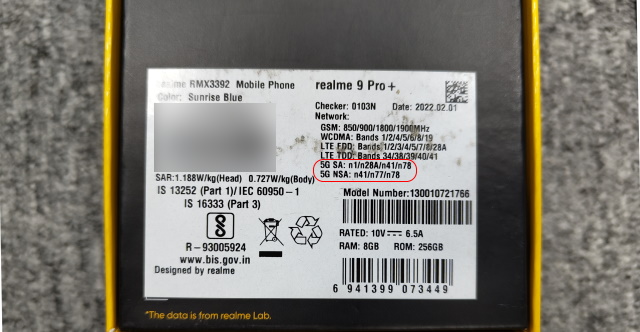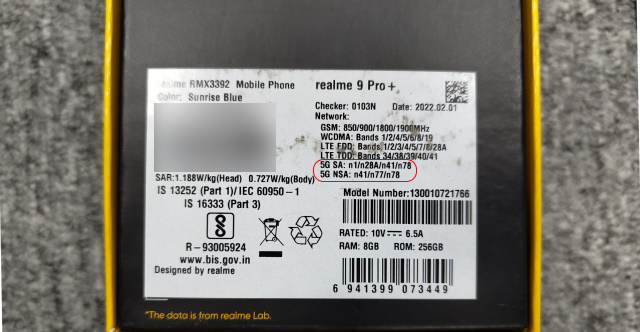 As you can see from the pictures above, all BBK Electronics brands except OnePlus mention 5G band information on their phone's retail box. Realme, Oppo, Vivo and iQOO include the full list of 5G bands supported by their smartphones on the back of the box, along with a number of other details including IMEI number, SAR values, RAM+ configuration ROMs, etc
We checked the retail boxes of all popular smartphone manufacturers, including Motorola, Google, Nothing, and others, and found that none of them listed supported 5G bands on the box. It's a little disappointing that buyers have to go to great lengths to find information on 5G bands for their smartphones.
3. Check 5G band information on dedicated websites
Some portals gather and keep information about 5G bands of various smartphones. cacombos.com (visit) is one of the most important sites that lists all 5G bands. You can not only see the 5G bands supported by your phone, but also check 5G band support based on your region and carrier.
Also, this website displays information about carrier aggregation and combinations for different smartphones. But, since it is a community supported portal, the 5G bands of the latest smartphones may not be available and some band information may be missing. Nevertheless, you can check the website linked above.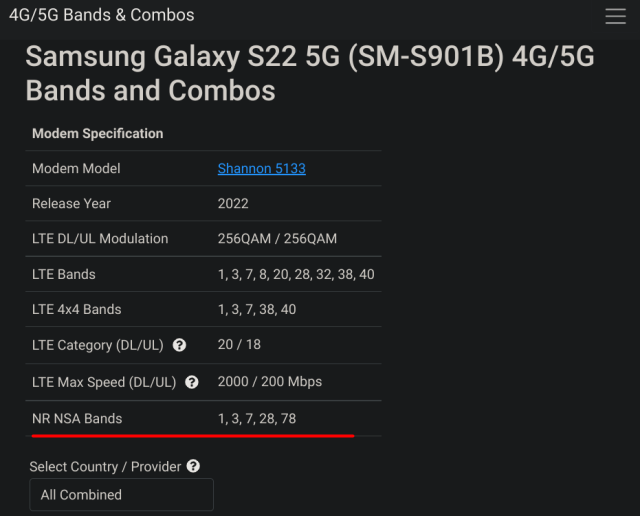 Except that, gsmarena.com (visit) is known for keeping detailed spec sheets of smartphones from various manufacturers. You can search and access your smartphone datasheet on this website. Then just expand the "Network" section for a full list of supported 5G bands.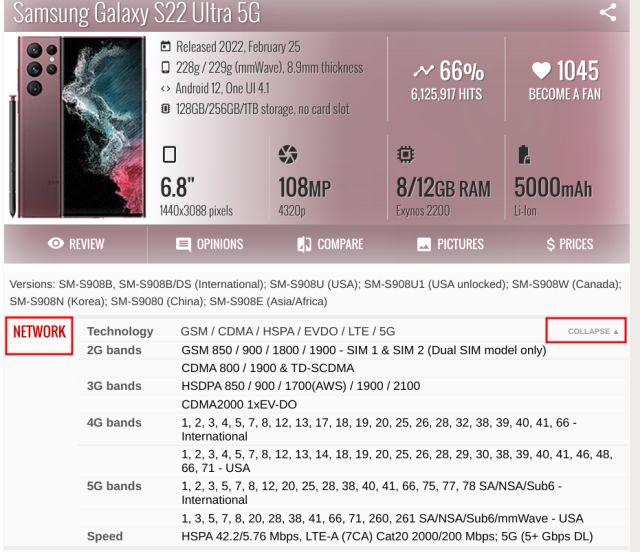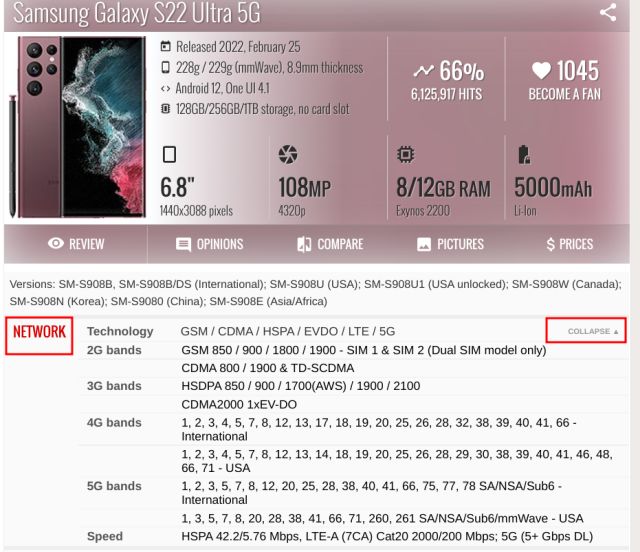 The 5G bands section on GSMArena also displays region-specific network information, so you can know if your device comes with supported 5G bands in India or the EU. This will come in very handy before you go out and make a smartphone purchase.
4. Check Supported 5G Bands on iPhones
Like most Android makers, Apple does not include information about supported 5G bands on iPhones on retail boxes. However, it allows users to easily check supported 5G bands for all its iPhone models on one page. Apple also includes a link to this cellular information page on the iPhone retail box. That said, let's look at how you can check 5G bands on iPhone:
You can go to the following address (www.apple.com/iphone/cellular) in a desktop/mobile browser and view 5G band information for all iPhone models that Apple currently sells.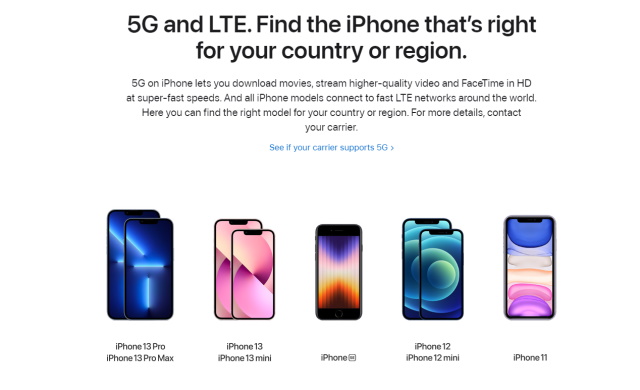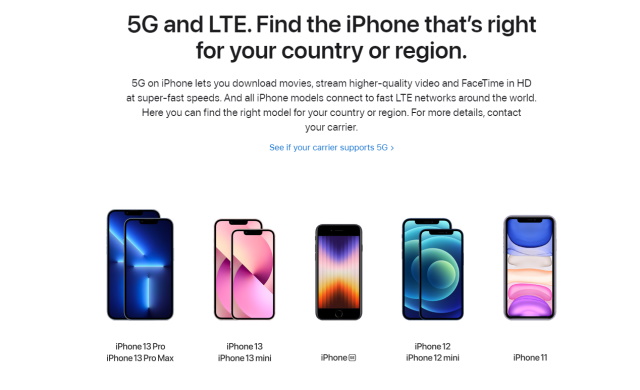 If you want to check the supported 5G bands for a particular iPhone model, you need to go to that product on Apple's official website. Open this page, select your phone and open "Technical specifications".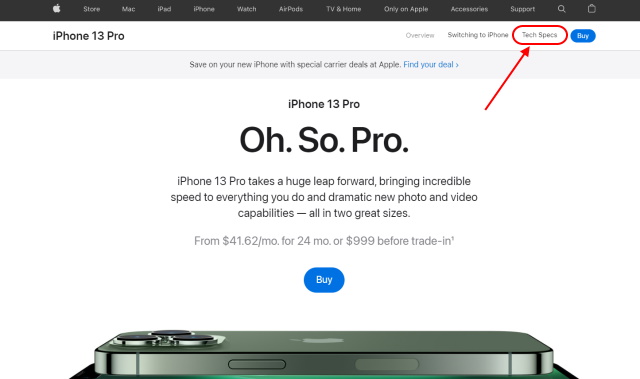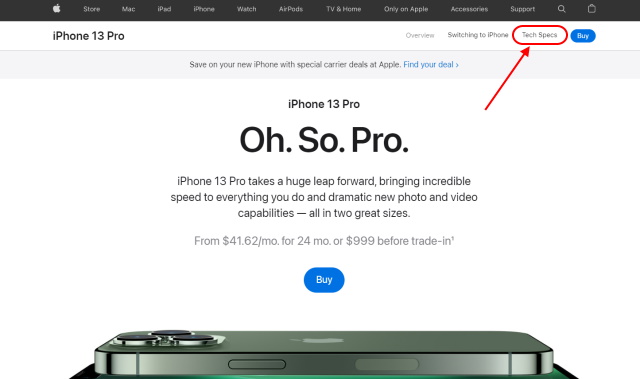 Now scroll down to "Cellular and Wirelessand you will find the full list of supported 5G bands on your iPhone.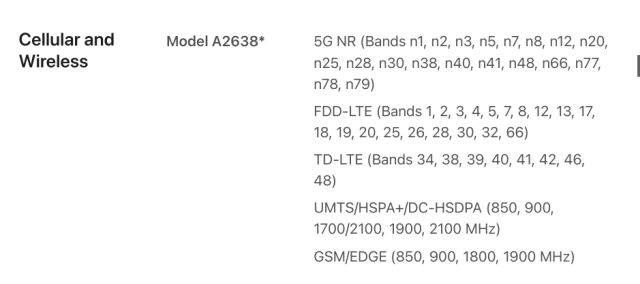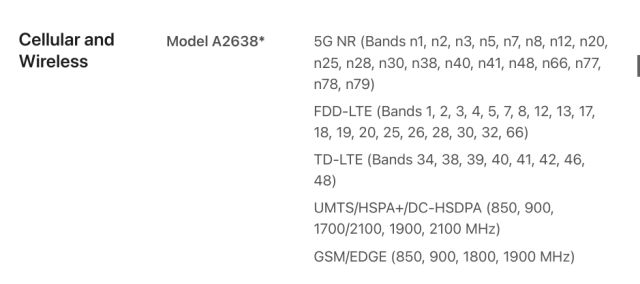 Find Full List of 5G Bands for iPhone or Android Phone
So, these are the four easiest ways to check for 5G band support on your smartphone, whether it's an Android phone or an iPhone. We were looking for an app to check support for 5G bands on smartphones, but we couldn't find one. If such an app is released in the future, we will update the guide accordingly. Until then, if you want to know more about 5G development in India, head over to our linked article. And to find information about the different 5G frequency bands, including sub-6 GHz and millimeter wave, we've put together a comprehensive explainer. Finally, if you have any questions, let us know in the comment section below.