Facebook may be losing ground among users these days, but it's still, for me, the place to go to watch funny animal videos and heartwarming rescue stories. However, logging out of your Facebook account while watching a cute cat (or dog) video can be an overwhelming experience. If you are facing random disconnections on Facebook, you have come to the right place. In this article, we have shared some things you can try to fix Facebook when it automatically logs you out.
8 Fixes When Facebook Keeps Logging You Out (2022)
1. Clear browser cookies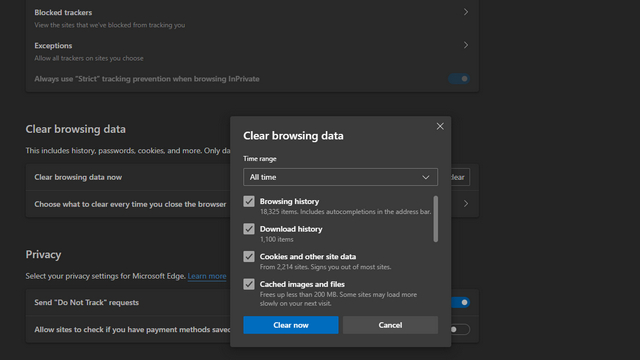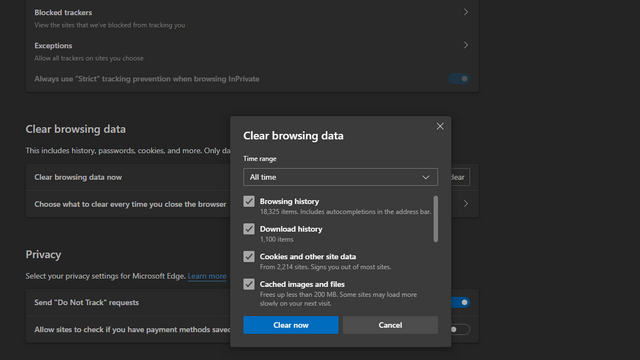 Corrupted cookies can cause browsing sessions to expire on websites you've logged into, including Facebook. To solve this problem, you need to clear browser cookies. To clear cookies on Edge, visit Privacy, search and services -> Clear browsing data -> Choose what to clear and delete "Cookies and other site data". If you are a Chrome user, you can check out our linked guide to clearing cookies on Google Chrome.
2. Clear Facebook cache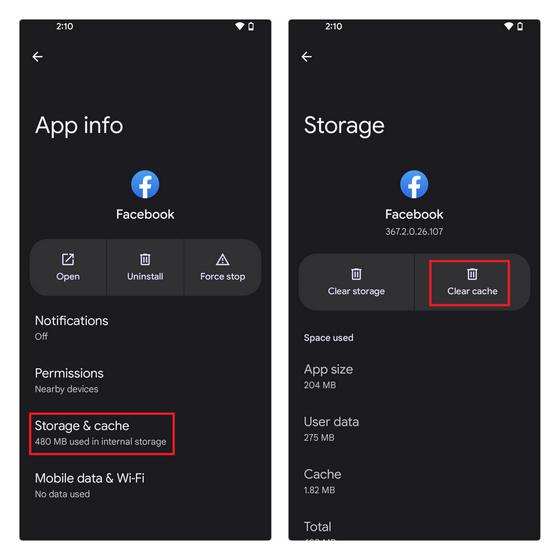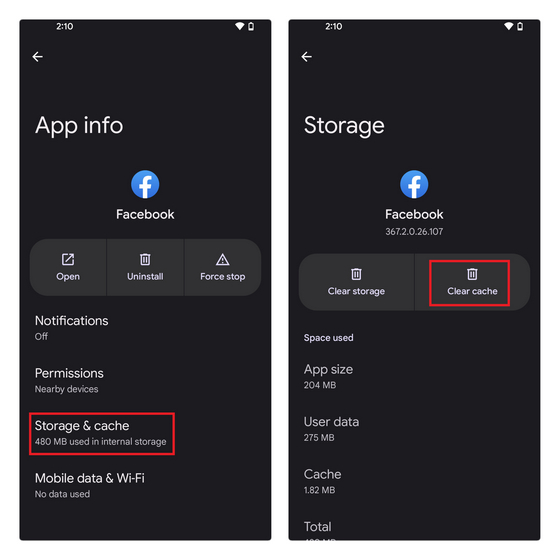 If Facebook logs you out of your phone, you can try clearing the app cache. Long press the Facebook app from the app drawer and tap "App Info" to enter Facebook's app info page. Once you are there, tap "Storage & Cache" and tap "Clear Cache" to clear Facebook cache.
3. Check active sessions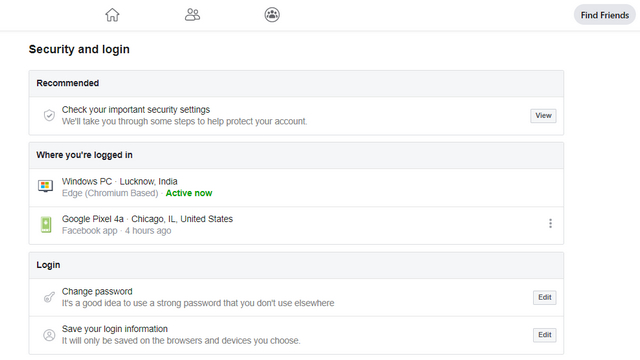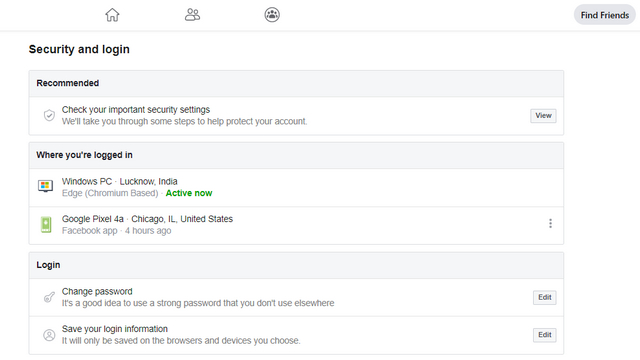 If you're unusually logged out of Facebook, someone else may have access to your account. You can check your active Facebook sessions to confirm if your account is connected to a new device that you don't know. To check active Facebook sessions, visit Settings -> Security and login -> Where you are logged in and search for unrecognized devices. If you find an unrecognized device, remove it and change your Facebook password.
4. Examine Connected Third-Party Apps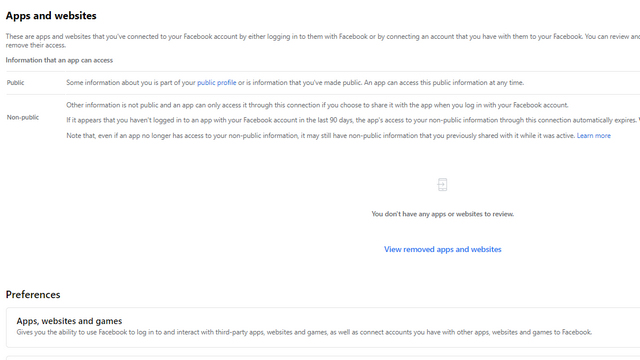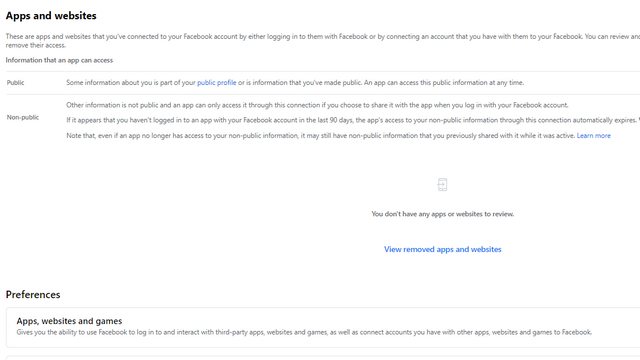 Your connected apps are also worth checking out. You may have allowed third-party apps and websites to access your Facebook account to sign up for their service. While this isn't a problem with trusted third-party integrations, it can be a security risk when connecting to untrusted services. To review your connected apps, go to Settings -> Apps and websites and remove access to services you do not recognize.
5. Check for suspicious browser extensions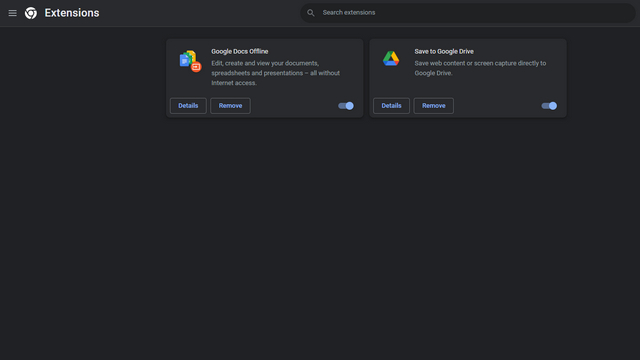 You can examine installed browser extensions to check if you have recently installed any malicious ones. To view your installed browser extensions, visit chrome://extensions for Chrome, edge://extensions for Edge, and about:addons for Firefox. Speaking of browser extensions, you'll find some trusted browser extensions in our list of the best Google Chrome extensions.
6. Disable ad blocker
An incompatible ad blocker could also cause Facebook sessions to expire. You can try disabling your ad blocker or logging in incognito mode to make sure the ad blocker isn't the reason Facebook is logging you out. You may also consider allowing Facebook in the ad blocker to avoid compatibility issues.
7. Enable Auto Login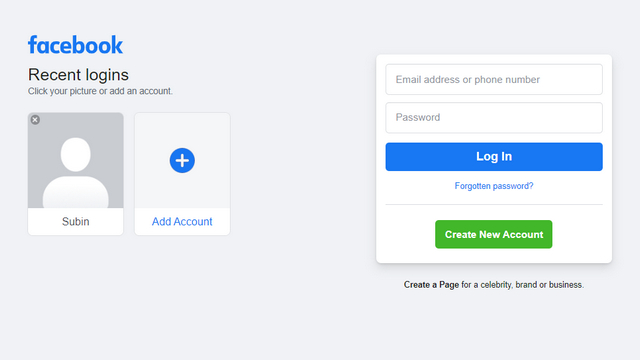 If you want to stay logged in to your account, you can use Facebook's auto-login feature. Check the "Remember password" box when you log in and you're ready. With this feature, you can click your profile picture from the login screen to log in directly without having to enter the password. While it's handy, make sure you use it on your personal system and not the one you share with peers.
8. Update the Facebook app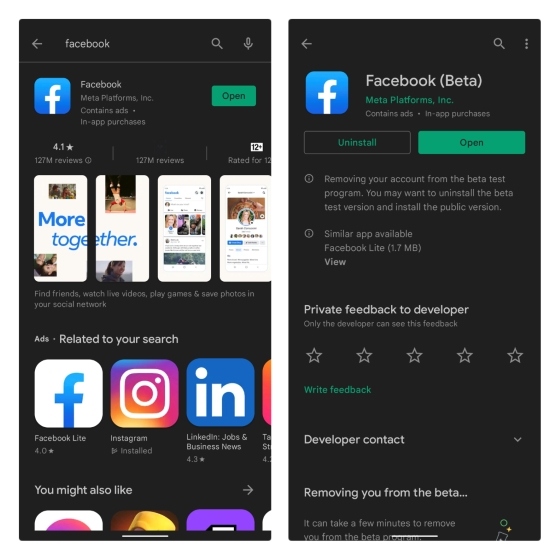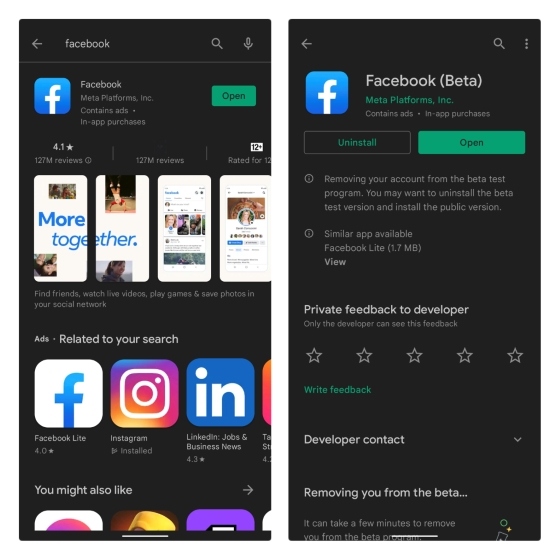 If none of the steps helped you, you can try updating the Facebook app, in case a new update logs you out of the account. Open the Facebook app listing on Play Store and App Store and update the app. You can also try uninstalling Facebook and reinstalling it if updating doesn't fix the problem.
Stay connected on Facebook
So, that brings us to the end of our guide to fixing Facebook when it automatically logs you out. We hope these fixes have helped you regain an uninterrupted browsing experience on Facebook. Whether it's clearing the browser cache and cookies, or just updating the app, let us know which method worked for you to fix this problem. By the way, if Facebook has disabled your account, we have a separate guide you can check out to recover a locked Facebook account.